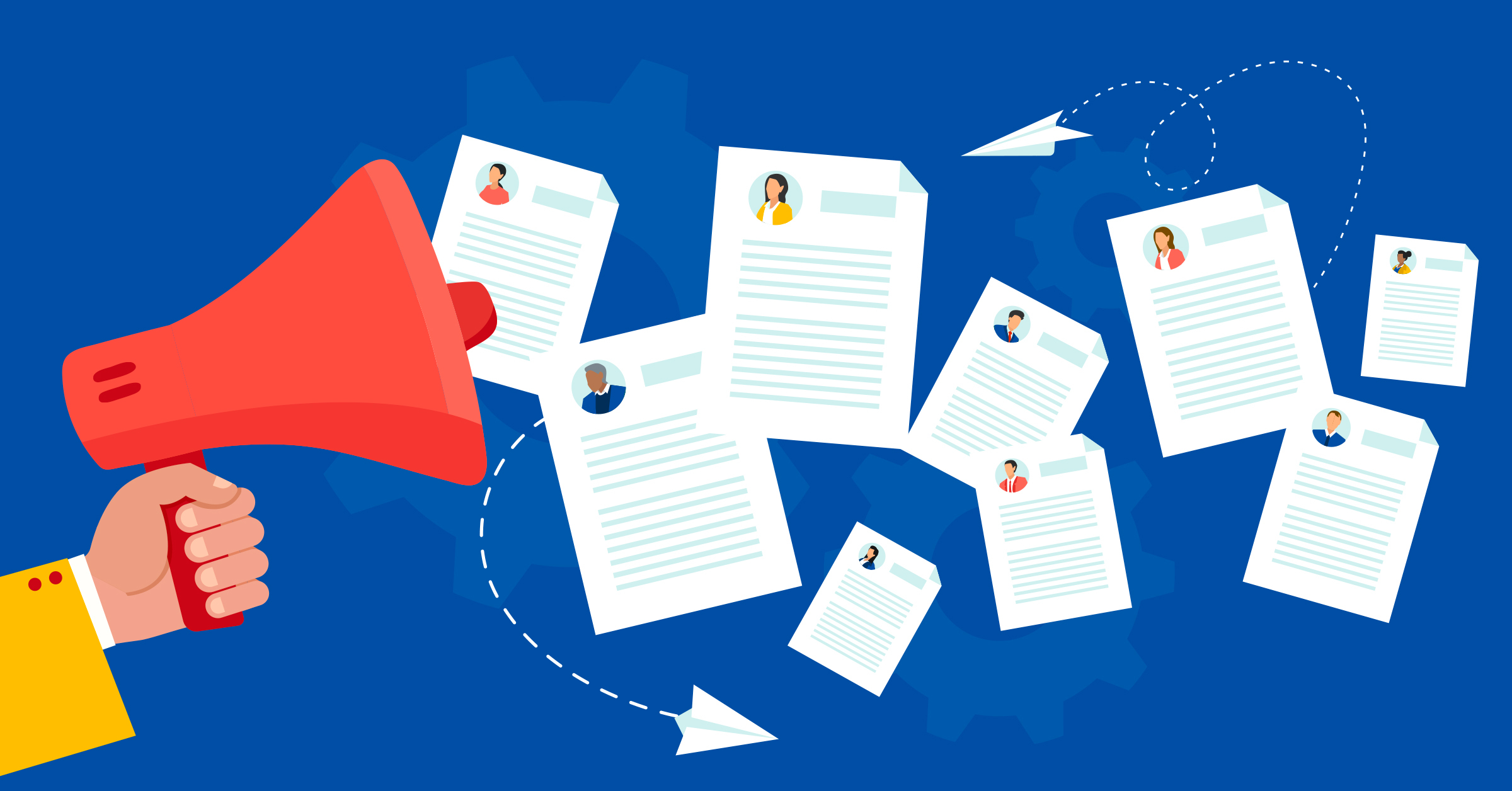 How to get a job at GSG?
Viktoria, Tech Recruiter
My goal is to identify and hire great people for GSG – at the end of the day, having the right colleagues in our teams is what will ensure our future success. Deciding who joins us is one of the most critical business decisions we make. We also care a lot about building a more inclusive and representative workplace, which begins with hiring. Therefore we focus on providing a fair and equitable hiring process that allows GSG to assess based on skillset and potential. We are brave enough to split between a smooth candidate experience and a solid but challenging technical task when discussing tech recruiting. Because at GSG, we care about the teams and who makes them. That's why we've designed a recruitment process that helps us assess both fit with the job and our team. The method may differ depending on the level of seniority, but one thing stays for sure - our 100% "yes" policy. I like Talent Acquisition at GSG because we do not settle for second best – we do not hire just to hire. And we do not post and pray. Our team consists of experienced recruiters.
Guliz, DevOps Engineer
Joining GSG was a smooth and enjoyable experience. I have always wanted to be in Europe, but I have never imaged that I will be in such an easygoing and friendly environment like this. During the hiring process, I had three interviews. My first interview was with HR. The second interview was with Jens. It was the most exciting and pleasant interview I have ever had 🙂 The last one was with my manager and one of my colleagues. And the next day I got the offer! I have never stressed because HR helped me so much. I think GSG is the right place to meet great people and to learn new technologies.
Helton 🦛, Data Engineer
My hiring experience was awesome! I live in Brazil, and it was the first time I interviewed an international company. So, in the beginning, I was scared. In total, I did three different interviews. The first one was with Vicky, and it was a quick interview to talk about me and my experiences. Vicky was lovely to me. The second interview was with André and Guney, and for me, it was the most difficult, but also the best because I learned a lot from all the questions I couldn't answer. The third was with Jens, and it was an interview that clarified my trajectory in the company and the possibility of moving to another country. It was a lot of fun!
Solomia, Product Manager
Joining GSG was an exciting experience. What I valued most was smooth and prompt communication at every stage of the interview process. You will not be left hanging and will have lots of opportunities to ask questions. Being welcome is a fantastic feeling, and the Talent Acquisition team at GSG do a great job making a newbie feel welcome. Also, I was delighted to meet my future colleagues and get a sense of what GSG culture and its people are like before joining. That's how they get you 😉
Ricardo, Data Engineer
As a Brazilian, I always wanted to come to Europe and work with the best talents from everywhere. When I started my search for the right company, I had some things in mind: Working with people that inspire me, an exciting business challenge, and since I'm on the dev side, having the ownership and freedom to build the best tech stack as possible. During the interviews, I could already have a glimpse of the fantastic culture GSG has. Hubi, Güney, and Jens made me feel comfortable yet challenged by the work I would do in GSG. On the other hand, my current Tech Lead (André) made me feel uncomfortable but with the right questions. "Why using this other than that?", "How would you build this architecture?". All I can say is that even though I loved the inquiries. They made me feel like GSG was the only choice. Thanks to Hubi, the process went smoothly and at a remarkable pace. He adjusted the meetings to my time constraints, and in the end, all went well.
Elena, Director Design
Throughout my hiring and onboarding experience, one thing remained constant: everyone I had contact with was supportive, friendly, interested, and thoughtful. Being checked in on before my start date gave me the feeling that the team and my manager were genuinely excited to have me join, and made me feel like I was already being thought of as a part of the team. It made my start so much smoother. This feeling of excitement and being part of a team remains true six months later 🙂
Aizhan, Communications Specialist
The last year was highly challenging for finding jobs; I have already had many interviews across Europe by the time I have seen a job opening at GSG. I was excited that Hubi, Senior Manager Talent Acquisition, replied to me within an hour after hitting the submit button. Since then, the whole interview process went very quickly and smoothly. At first, it was an initial screening with Hubi, quickly followed by a test task and an interview related to it, with the hiring manager (my boss, hi Lara!) present. The task itself was somewhat challenging due to time constraints, but I had a lot of fun doing it since they gave me a lot of creative freedom with it. After discussing the results of my task and passing the second interview, it was only a matter of a call with the CEO. Aside from work-related questions, we discussed my interests and other topics, which made me feel relaxed and welcomed. Soon, after a week of waiting, the offer was in my mailbox. As someone outside the EU, I needed to find an inviting, diverse, and challenging work environment. I was moving to a new country at the end of the day. Now, half a year later, I could not be happier to have chosen Global Savings Group.