Aizhan, GSG Communications Specialist, on human and inclusive language.
In this article, Aizhan talks about her international experience, diversity, and storytelling.
I moved to Munich and joined GSG two years ago after living in five countries and walking different career paths. I am originally from Kazakhstan, which makes my background extremely diverse. We would equally celebrate Eid, Easter, Nowruz, International Women's Day, and many other cultural and religious holidays together. Nothing was outstanding in this way of living; my worldview was always to embrace and celebrate each other's differences while having equal opportunities. 
The world became bigger and more complex when I first moved to the UK to pursue a master's degree in Creative Writing. I love languages and believe mastering one helps you learn from people and their experiences and tell your own stories. Language can help people feel like they belong. Knowing and learning languages and social structures around them helped me work across industries and in various roles. I started my career supporting a diplomatic mission, then explored the world of art and fashion, eventually landing in the tech industry. 
My current job at GSG aims to bring human and inclusive language to a field dominated by buzzwords and numbers. At the centre of our narrative, I put a person, a consumer or an employee. They come from many different walks of life, and I want to ensure they are included and seen.
Another important part of inclusive communication is learning. You always need to learn and relearn. When working with people and their stories, there is never a final destination point for knowledge to continue doing the same thing.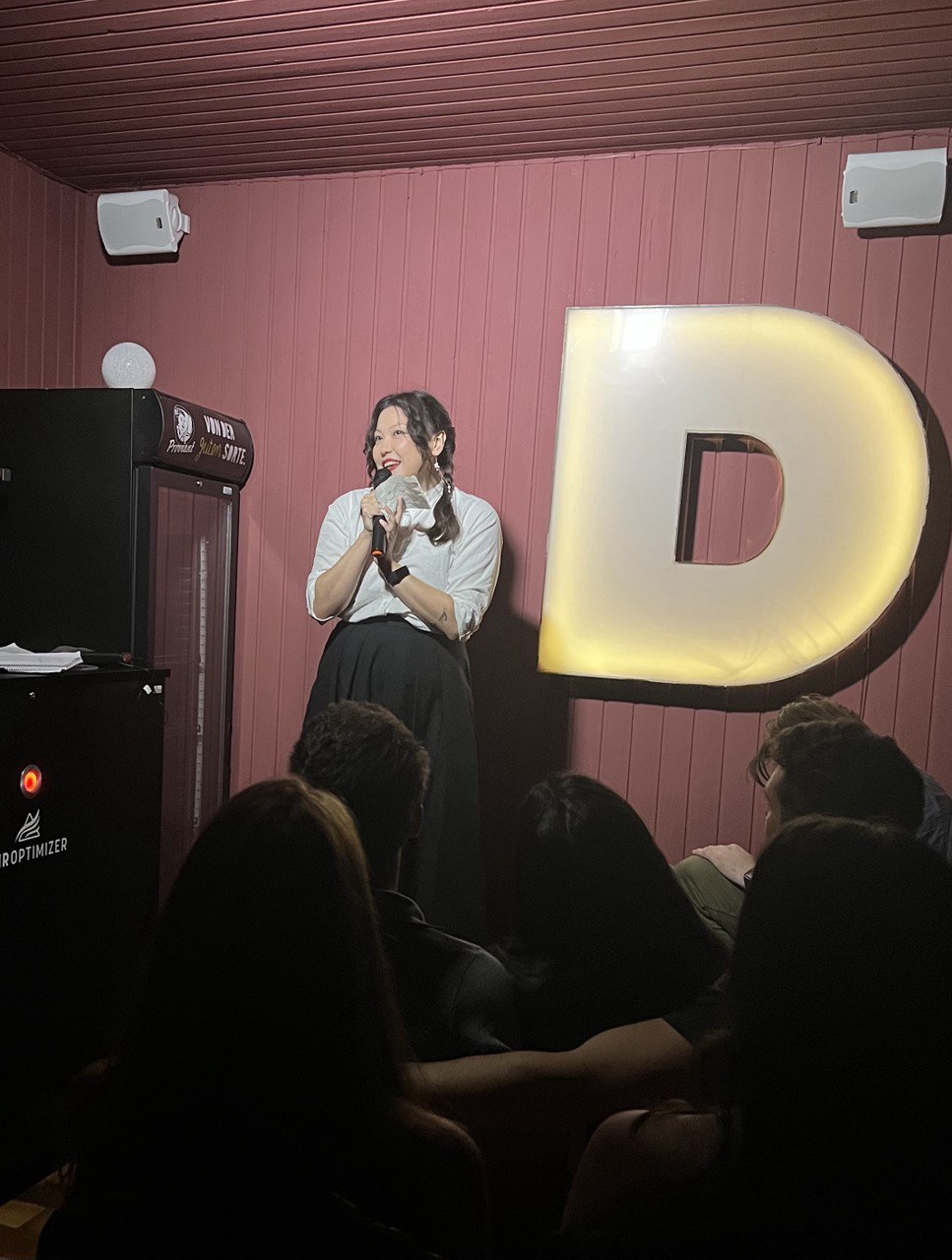 Working at GSG, I am constantly evolving as a professional and a person. For example, when we started a women's initiative group, we saw how it was about more than just one type of woman. It is about the complexity and variety of womanhood: being a working mother, a woman in tech, LGBTQA+, disability, leadership, changing careers, mentoring, and so many more. 
Telling stories of people and for people is something that I am genuinely passionate about. What makes my GSG experience unique is the opportunity to learn from every person I encounter along the way. The GSG story is not that long. After all, we are only ten years old, but it is certainly memorable and vigorous. Our global communities can speak with each other freely, and our job is to help them express it.