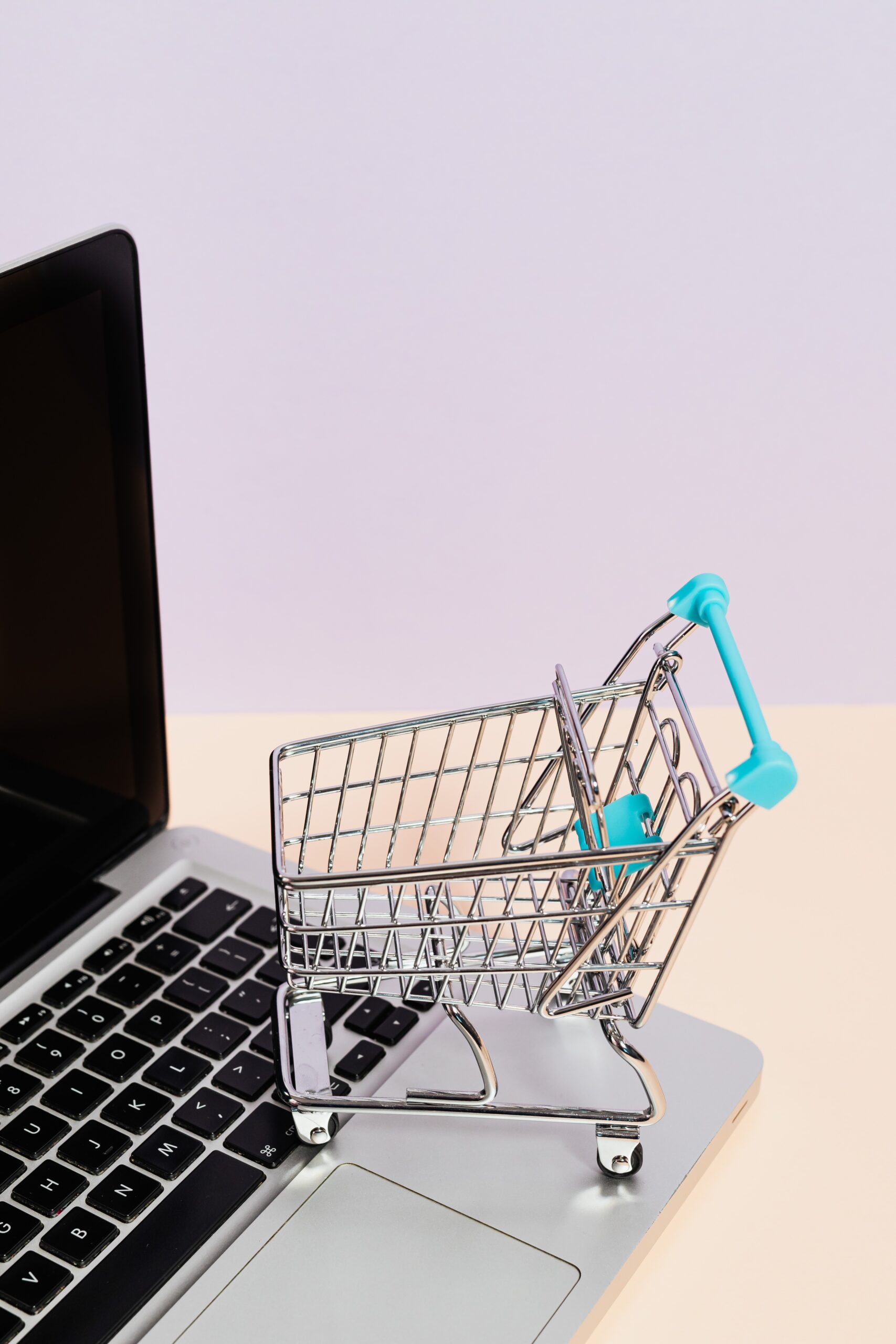 The Value of Commerce Content for the Publishing Industry
Continued Change In News Consumption Patterns
Digitally Earned Revenues And How They Currently Can't Counterbalance Losses In Traditional Sources
Commerce Content And How It Supports A Publisher's Monetization And Content Strategy
The circumstances have changed in the publishing industry over the last 20 years. Readers have transitioned online and forced newspapers to do the same and adjust to significantly different ways of consuming content.
Consumers now have access to more options when it comes to content consumption, and most of them are free. In order to keep their readership engaged, newspapers and magazines seek to serve in increasingly different ways and add more helpful information and stories to their online portfolio, some of which were already a feature of their offline versions.
Besides serving their audience, new content types – one of which is Commerce Content in its different forms – are key to support Publishing Houses' digital monetization efforts and help them to master the shift from print to online. The era of free content and information has brought hardships for the industry that needed to act fast and adapt, by adding new income streams without risking a significant deterioration of the experience of their readers while interacting with their products.
In this article, we will put a spotlight on the financial impact on digitalization on the publishing industry during the last 2 decades and show the growing importance of Commerce Content in the new mix of digital monetization efforts for media.
Continued Change In News Consumption Patterns
In 2018, 34% of U.S. adults said they preferred to get news online, either through websites, apps, or social media (a 6% increase since 2016).
One-in-five adults now cite social media as their source of news, with Facebook continuing to dominate the digital space with over 2.5 billion users in the fourth quarter of 2019. That in mind, it can be assumed that the online consumption of news will likely become the norm in the years to come.

Source: Preferred Methods Of News Consumption, USA (2016-2018) – % of U.S. adults who gets news often on each platform, Pew Research
Besides consuming on-the-go, the user today is also expecting his consumption experience to be uninterrupted, taking action to avoid being targeted with advertising in his journey. The usage of ad blocking software is on the rise as a part of this shift in consumer behavior.
Source: Adblocking user penetration rate in the U.S. from 2014 to 2021, Statista
While Social Media websites or search engines through their native advertising systems remain largely unaffected from ad-blocking software, websites utilizing predominantly display advertising suffer a strong reduction in earning potentials from this trend.
News publishers and magazines in addition face continued decline in their print subscriptions starting already from the late 20th century.
Source: Total circulation for U.S. daily newspapers, Pew Research
Digitally Earned Revenues And How They Currently Can't Counterbalance Losses In Traditional Sources
The changes in the readers' behavior are also causing a shift in the way newspapers monetize. According to surveys conducted by the Reuters Institute, 44% of publishing executives rank digital subscriptions as vital in their revenue generation strategies.
Besides subscriptions, also digital advertising increases in importance. In 2018, digital advertising accounted for 35% of the advertising revenue of publicly traded newspaper companies, making for a very gradual yet substantial increase in shares.

Source: Share Of Newspaper Advertising Revenue Coming From Digital Advertising, Journalism.org
However, the rise in the amount earned through digital advertising is not enough to counterbalance the losses made with the traditional ones. In fact, the rise of the share of digital advertising revenues shows less the strengths of publishers in the segment but expresses the significant losses in the traditional print media. Newspapers are so far not able to fully replace the losses through this means.
Digital and print advertising revenue of U.S newspapers (2003-2014, billion USD), Statista
As a result of the turmoil, newsroom furloughs, layoffs, and closures have increased in the past few years while the newspaper employment levels overall continue to decline as the need to reduce the head-count for many industry participants increases. Between 2008 and 2014, the total number of U.S. newsroom employees plummeted to 90,000, with the decline being driven primarily by newspapers.


Source: Newsroom Employment At U.S. Newspapers, Pew Research
The number of newspaper employees dropped by 51% in the course of the past few years alone.
Commerce Content And How It Supports A Publisher's Monetization And Content Strategy
To offset losses and create new pillars of earnings, publishers develop various monetization and revenue strategies focussing on the new digital opportunities. Besides digital ads in its various forms (programmatic, direct-sold), video advertisement, digital subscription models, or e-commerce concepts make it to the list of important current efforts of the publishing industry. Commerce Content as well represents a pillar with strong growth and is one of the few forms of content that besides returning profits also serves as a value add for readers and audiences for a publisher.
The Commerce Content market for publishers
Affiliate Marketing is one of the most popular monetization concepts used for Commerce Content. Its growth rate has been reaching double-digits in some of the most developed markets since the early 2010s, and it is expected to reach a value of 17 billion dollars at the end of 2020 according to Awin.
In addition, various Commerce Content concepts monetize via display advertising (USD 57 bn market in 2020) or brand budgets (also: branded content, market size estimated to 20 billion by 2021). Also, CPC monetization plays an important role.
To tap into this market potential, nearly all publishers around the globe have launched initiatives, concepts, and products in Commerce Content by today. The concepts vary between in-house effort, partnerships, and acquisitions.
Already in 2016, the New York Times has acquired the Commerce Content powerhouse "The Wirecutter", for more than $30Million. Known for publishing in-depth product reviews and guides, The Wirecutter drives significant transactions and attached affiliate commission by producing independent editorial picks. The New York Times has just recently fully integrated the Wirecutter and its offering as a sub-brand into the digital brand of the New York Times. The CNN builds with CNN underscored its own brand for providing Product Reviews, Gift Ideas, or Gadget guides. At the end of 2017, Shibsted acquired KickBack, a specialist for digital coupons and rewards. The DailyMail in the UK operates together with us, the Global Savings Group, one of the largest discount codes portals in the UK, with around 3 million visitors a month. By today, nearly all large digital publications around the globe, from Brazil, over the US, Europe to Australia operate successful Commerce Content offerings for its audiences in partnerships with specialized Commerce Content solution providers or as own efforts.
All those examples show the growing significance of the channel for publishers and the various strategic approaches to tap into this potential. In Germany, leading publishing house and GSG publisher partner BurdaForward has recently disclosed that Commerce Content accounts for over 35% of the group's digital revenues.
Commerce Content as the publisher's weapon to tackle advertising fees for high-intent users journeys
Built on the trust among consumers built over decades, publishers remain highly influential with respect to consumers' purchase decisions. Despite (social media) influencers gaining traction especially among younger audiences, traditional publishers' role as facilitators of trusted information and recommendations continues to stay crucial for consumers also in the digital world. Consequently, it's in the best interest of every publisher to capture a fair part of high-intent user journeys and connected advertising revenues. As a result, publishers need to focus on being relevant for users by providing the right information during their decision journeys to capture more of the digital advertising pie currently owned to a big extent by the large tech companies (GAFA) that constantly deploy strong advertising concepts for high-intent users.
Attracting audiences through Commerce Content is key to expanding beyond low-intent formats like display advertising and the likes, as well as increasing the balance in the distribution of earnings of the growing digital advertising pie. This will allow publishers to expand beyond the role of creating attention at low prices, and monetize some of the most intentional parts of the user journey, which are already organically being facilitated.
Summary
To be able to fulfil their journalistic mission also in the digital age, it's essential for publishers to be able to capture a substantial share of the ad spend continuously moving to digital formats. On the one hand, they need to develop the right formats (where Commerce Content can be a very important one), on the other they need to be able to use the trust and authority they have built among their audiences for decades to access users during high-intent moments. Only then, publishers can expect to play also in the future a significant role for advertisers reflected through digital earnings needed to pay for qualitative journalistic content. Besides supplementing revenues, Commerce Content allows publishers to serve their users and readers better, by offering broader services, covered in quality ways.