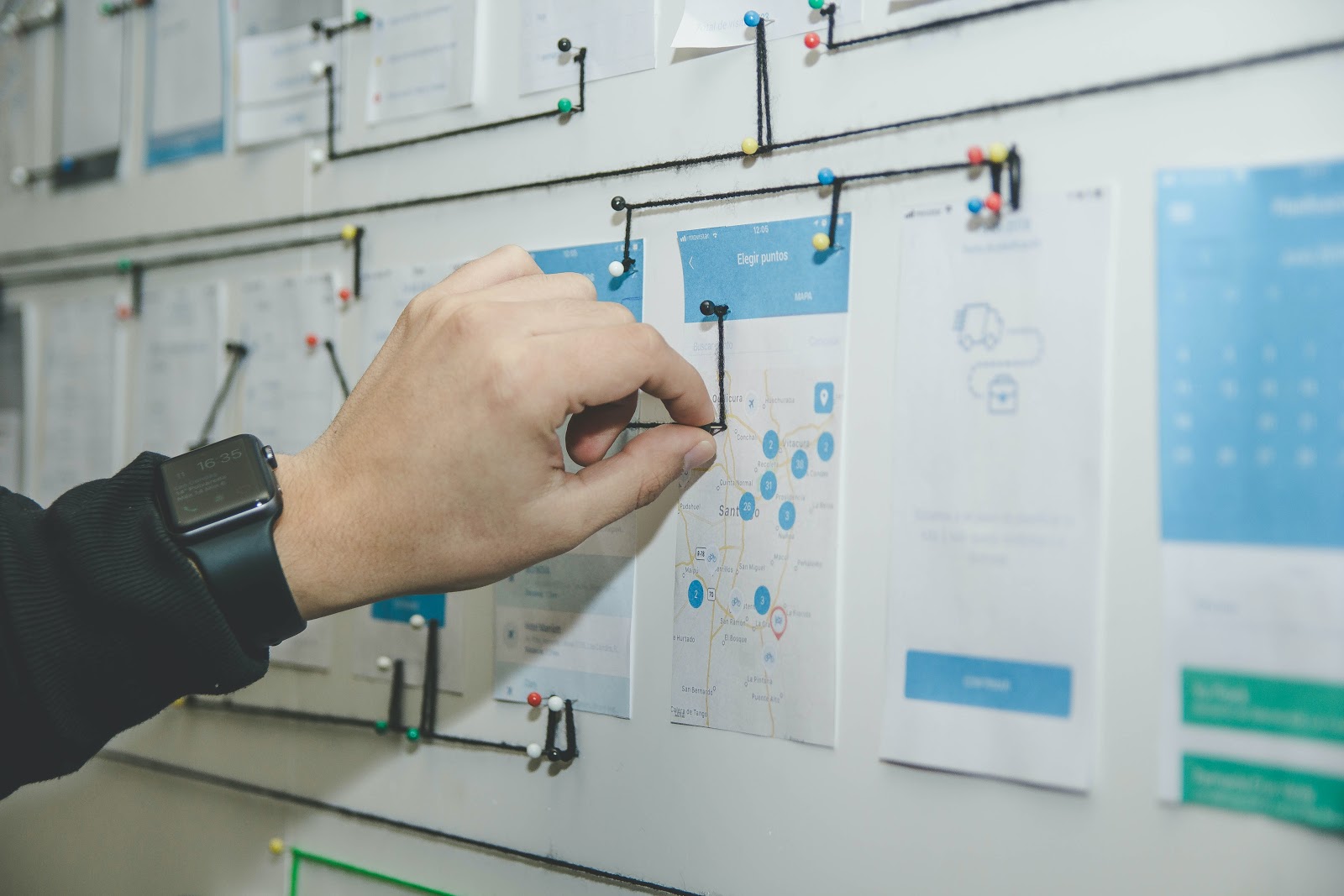 What is Commerce Content?
Commerce Content and its value for the consumer's purchase decisions
The difference between Commerce Content and digital Display Advertising
What are the advantages for advertisers?
What role do publishers play in Commerce Content?
Commerce Content Operators and Technology Providers as enablers
Commerce Content and its value for the consumer's purchase decisions
Commerce Content stands for shopping-related digital content aiming to help users with their purchase decisions, while simultaneously also helping advertisers to sell products and services. It forms an active part of a consumer path to purchase, thus differing from traditional (display) advertising formats. Commerce Content can come in different formats (texts, tables, tools), types of media (print, digital) or depths (from a single price point to an extensive product review). The industry knows different terms for this marketing concept: Commerce Content, Affiliate Marketing (which focuses on the aspect of performance-based payment between partners), Commercial Services, and others.
Today, consumers are always online and constantly connected through their devices. Consequently, they have more information than ever and become increasingly smart about their purchases, even when it comes to the smallest ones. As an example, shoppers inform themselves on the smartphone about the production philosophy of the manufacturer of a single ingredient while standing in the supermarket looking at a food product. Digital Commerce Content plays a big role in this phenomenon.
Photo by Maxim Ilyahov on Unsplash
The aim of Commerce Content is to aid the consumer in his purchase decisions. Its objective is to add value as a part of the user journey – instead of interrupting it – despite being monetizable content with a commercial nature. Thereby it aims to create a win-win-win situation for consumers (information), advertisers (sales), and publishers (advertising revenues).
Commerce Content comes in numerous forms, some of the most common being:
Shopping Guides: articles that aim to educate the consumer on which features are the most important when choosing a given product, and present the best options for each user group;
Shopping Inspiration: Product-related content prepared and tied to selected interest groups providing inspiration for incremental purchases; can be tailored to more or less niche interest groups (sneakers, travel, fashion, tech-geeks, etc) broad verticals with specific attributes (luxury, deals) or certain product categories or brands;
Product Reviews and Comparisons: especially useful pieces for users aiming to make a decision on a specific product or a choice among a restricted group of models, and usually compares the best products of a given category and its specifications in detail; also the comparison of prices of different shops for the same product can be considered Commerce Content;
Coupons and Cashback: acting as inspirational content or purchase incentive supporting the finalization of a transaction, and creating positive sentiments and loyalty towards advertisers and brands.
The difference between Commerce Content and digital Display Advertising
The difference between both forms of advertising lies especially in the way they are consumed by customers.
Display Advertising aims to understand a user's browsing history, shopping behavior, and interests as deep as information on an individual shopper is available. There are several types of targeting options for display advertising available, e.g. retargeting (connects advertisers to past website visitors), behavioral targeting (connects advertisers to customers segmented based on their browsing behavior), or contextual targeting (connects advertisers with audiences consuming selected web content). In the last years, tremendous efficiency gains have been created via programmatic advertising, enabling advertisers to buy media space in a highly automated and real-time online bidding process in order to reach a defined target audience.
Photo by Myriam Jessier on Unsplash
Due to its nature, selected challenges apply to this marketing channel
Display Advertising mainly relies on the collected information on a user. The available information can lead to an insufficient profile of a user creating situations where e.g. a shopper gets displayed advertising on products he has just recently shopped or is just not interested in
The raise of cookie consent requirements limits the ability to collect information, ad blockers limit the available real estate for display advertising for publishers.
Ads are mainly displayed to a user, while his attention is on a topic aside from the actual ad, e.g. reading a sports article on a news portal.
Image: Display advertising on mirror.co.uk sports article
Commerce Content tries to tackle the mentioned challenges of display advertising through dedicated formats, creation of intent, and understanding of consumption patterns. Commerce Content creators start at identifying target audiences' interests before they produce specific content and content formats for them and their respective shopping journeys. They invest in building dedicated audiences and communities (e.g. travel deals websites, niche blogs, topical magazines, personal finance sections on news portals), optimize their content for relevant user searches or identify other access points to audiences and optimize their formats also towards the channel of acquisition to best match a user's intent.
In any case, they utilize the knowledge on audiences they own to optimize the content created towards the needs of their readers. With this, Commerce Content becomes an advertising format with a significantly higher "cost for production" as there is a higher focus of marketeers needed towards the quality and connection on the one hand, but also a significantly higher effectiveness-rate on the other hand. This effectiveness often allows Commerce Content publishers to work with advertisers on a cost-per-action basis, only paying them for successful purchases, leads, or other desired actions. Not least due to this fact, the marketing format of Commerce Content enjoys a steady growth of attractiveness and usage among advertisers and publishers.
What are the advantages of Commerce Content for advertisers?
For advertisers, Commerce Content has several advantages. Most importantly, the ability to reach users while they are in the process of informing themselves about a shopping topic of their interest, and the ability to advertise to users through the presentation of specific and detailed information about their products, services or shops. This results in a higher level of engagement with the brand and with the product, at the time of purchase.
Today, nearly no purchase decision is made without the consumption of some sort of Commerce Content. Bigger purchases, e.g. cars or laptops, are preceded by the consumption of one or several shopping guides and product comparison articles. Potential consumers aim to find tailored information to her/his specific needs – whether looking for a sporty or a functional car or its ecological impact, or looking to choose between a gaming or a professional laptop. Even for smaller purchases, the "always connected" user often leans on Commerce Content. A user committed to buying only fair trade coffee will use his smartphone while in the supermarket and scan the barcode to make sure his selection follows his ethical preferences.
This changed shopping behavior creates a multitude of highly relevant touchpoints allowing advertisers to present themselves at a specific point of a consumer's journey. It enables advertisers to showcase their unique selling propositions in a richer way than with other formats at the right point in time. It does not only create strong value for brand perception but also triggers additional sales and faster purchases for advertisers.
Photo by Alvaro Reyes on Unsplash
What role do publishers play in Commerce Content?
Commerce Content not only benefits advertisers and users but has also become an interesting content format for publishers to serve their audiences, as well as an important source of income. New, specialized publishers have emerged only focussing on the delivery of Commerce Content and traditional media houses invest in it to please both their digital and print readers.
Publishers play a vital role in the success of Commerce Content. They create high-quality content for selected audiences and make sure to build a connection between the content and the audience within a shopping journey.
The benefit for publishers is twofold:
(Additional) revenues from advertising. While "pure-play" Commerce Content publishers make this their main purpose and source of income, also for media publishers those earnings became another, yet an increasingly important stream of revenues;
For magazines, news publishers, and alike, Commerce Content becomes a strong value add for their audiences and audience interests. "Shopping" is frequently a core interest of their readers – hence the respective content helps them to do a better job of informing them as part of their mission.
Commerce Content forms an interesting advertising format for publishers utilizing their strengths (creating good, researched, informative and relevant content for their audiences) to master the shift to the digital age.
Commerce Content Operators and Technology Providers as enablers
For being successful, Commerce Content strategies need to become relevant to a larger audience and easily consumable during a shopping journey. They especially also need to be truly helpful for consumers and superior in the depths of information, preparation of the information for the end-user, and easy to consume.
While many people can identify helpful shopping information and write about it, the challenge in Commerce Content lies in finding the best formats for suitable and significant audiences, to make the content relevant for consumers and advertisers alike, deliver the format to the right audience at scale and finally track the actual performance.
To solve some of the challenges attached, different technology and solution provider have emerged and form today the Commerce Content ecosystem:
Affiliate networks create tracking technologies and build the technical and conceptual framework for the connection of many advertisers to many publishers;
Tool creators have built complex technical services and content formats available to publishers (e.g. mortgage calculators, flight search engines);
Content providers have focused on the efficient creation of dedicated content and processes and workforces to flexibly adapt them for dedicated audiences or needs;
Solution providers – such as GSG) have combined selected or multiple elements from tool creation, content creation, to advertiser relations and have combined them into full digital experiences to dedicated audiences, offering them to publishers.
The ecosystem evolved to be composed of players with the aim of solving parts of a dedicated Commerce Content experience through specialization and dedication towards selected challenges. The final goal is to create a more efficient and valuable ecosystem overall for advertisers and publishers and to build ever-evolving experiences for consumers.