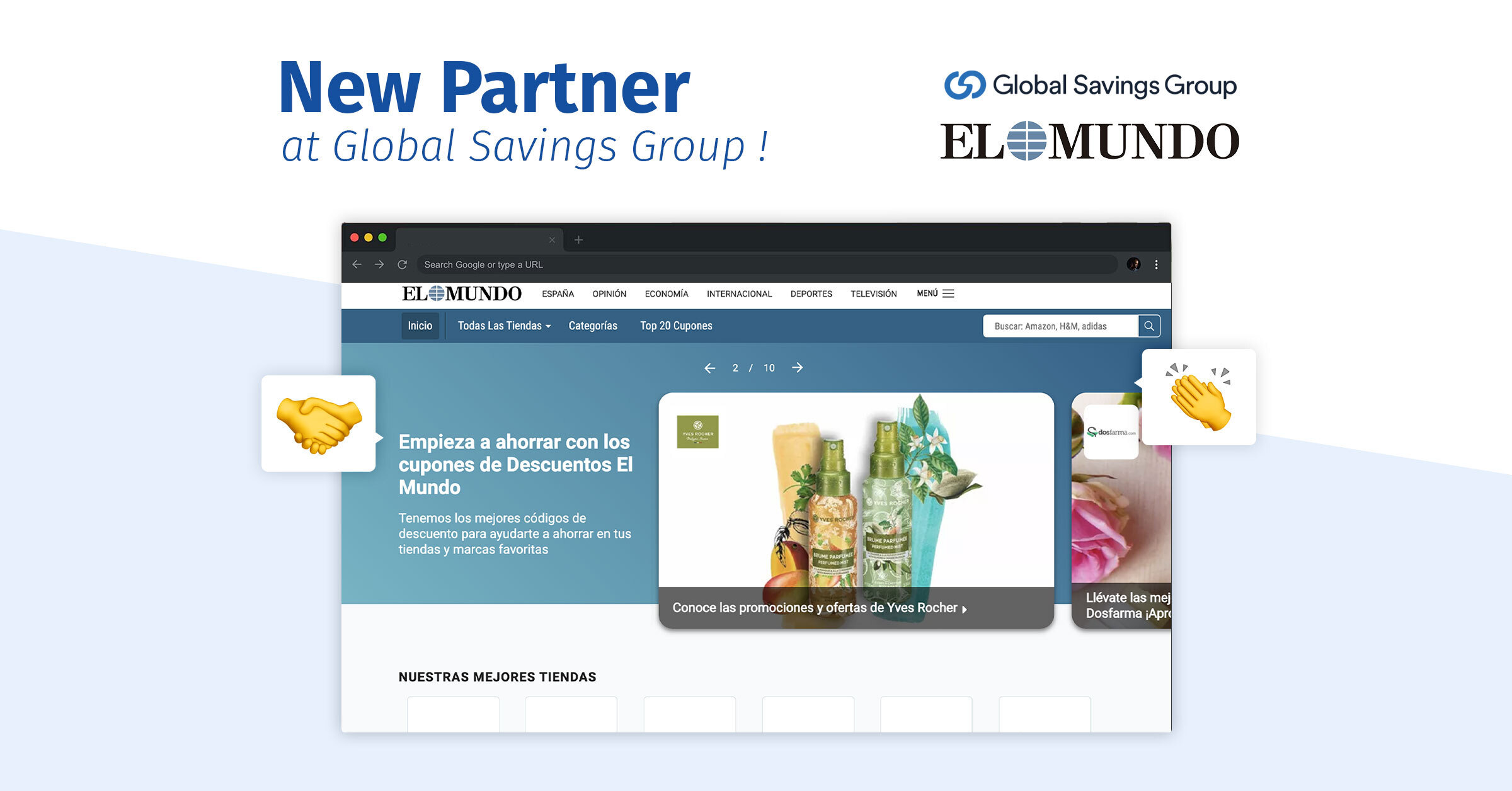 Global Savings Group and El Mundo partner to launch a new portal
Munich, 28 July 2021 – Global Savings Group, Europe's largest and most trusted shopping rewards platform, and El Mundo, one of Spain's biggest daily newspapers, announce partnership and launch of the Descuentos EL MUNDO discount portal. 
GSG team will help El Mundo readers to make smarter decisions with access to more than a thousand brand and retailer partners in different shopping categories using our best savings and reward offerings. 
This partnership deepens our presence in the European market, especially with more than 112 million visits per month on the El Mundo website, one of the most important platforms in Spain.
«The partnership with El Mundo, one of the leading news websites in the Spanish market, strengthens our position as Europe's largest shopping rewards company with an international footprint. Our ambition is to create rewarding moments for consumers and empower them to make the best shopping decisions in a smart, fair, and enjoyable way," – says Alexander Ketter, GSG's VP of Growth.