Career Opportunities at GSG: What Can You Expect? Insights from Maria Wurzer and Jose Delgado
Searching for a dynamic and innovative workplace? Join us as we delve into the Talent Acquisition and People & Culture (P&C) strategies at GSG. This comprehensive Q&A features Maria Wurzer, Head of Talent, and Jose Delgado, Team Lead Talent Acquisition, who share insights into what makes GSG a unique workplace.
How Do We Attract Top Talent in a Competitive Market?
"We collaborate with all teams to identify their specific hiring needs. Our international reach allows us to look beyond our office locations, which adds to the fact that we have over 65 nationalities at GSG in our 14 offices worldwide at the moment. We work on creating a flexible working environment, allowing us to accommodate our employees personal needs with the GSG Flex Policy. We are also enhancing our Employer Branding initiatives to ensure increased visibility for GSG in the next months and years – something that we have not focused on in the past with the company growing mainly through mergers and acquisitions in the last years." – Maria Wurzer
What Makes a Career Journey at GSG Exciting?
"We still have plenty of 'greenfield' areas within GSG where you might have an opportunity to create things from scratch or re-design and evolve the existing processes or bigger areas. If you are after seeing higher impact from your work, you would be right here! The opportunities for professional growth are robust in our dynamic, fast-moving environment. GSG provides a platform for innovation, out-of-the-box thinking, and career growth, offering an exciting journey for professionals." – Maria Wurzer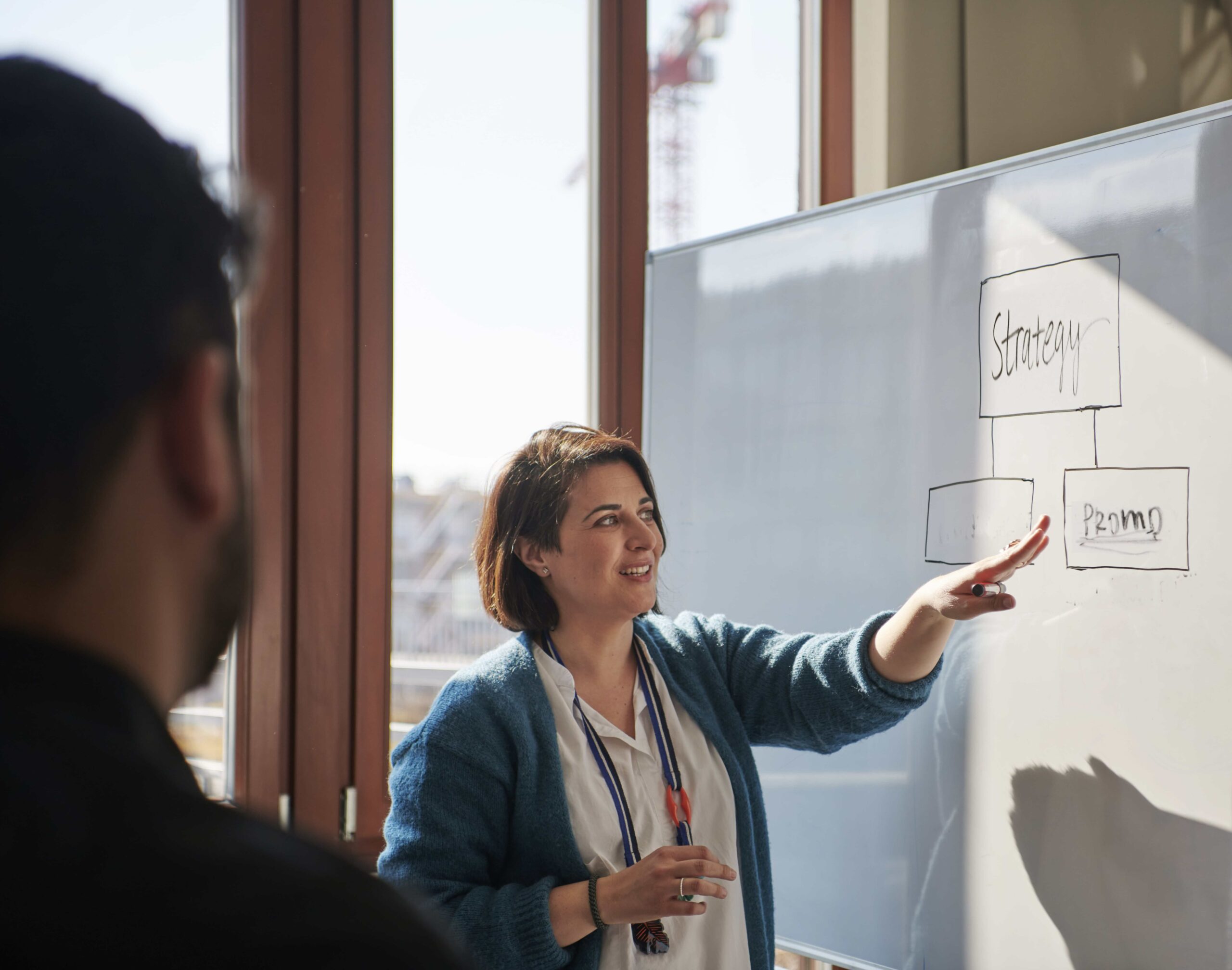 What Kind of Candidates Does The Hiring Team Look For?
"We value accountability, autonomy and diversity and seek results-oriented, creative, and pragmatic individuals. Understanding, believing in, and being passionate about our mission is a must. Diversity, a getting-things-done attitude, and alignment with GSG's mission are the key traits that we seek in our future colleagues." – Jose Delgado
What is the Hiring Process Like at GSG?
"Our hiring process focuses on the candidates' experiences and vision. Our assessments evaluate the thinking process rather than the final result.The hiring process at GSG is designed to be transparent, engaging, and fair, providing every candidate with an opportunity to showcase their potential." – Jose Delgado
What Learning and Development Opportunities Does P&C Offer?
"We have recently launched an internal hiring framework for employees to explore career opportunities within the company not only in their teams but across the board. We are also developing more shaped learning programs to support employee growth and company needs. There will be many more launches for learning and development specifically in the next months in the form of online and E-learning training, workshops etc." – Maria Wurzer
What Future Projects are on the Horizon at GSG?
"We're looking forward to more robust learning & development and leadership programs, and clearer career paths. Efficiency and automation of processes as well as effective application of AI are also on our radar. Additionally, we are now in the process of merging with
Pepper.com – The World's Largest Deal Community
, another great company to learn from, and are defining together our
Company Values
, Operating Model and Culture we want to continue building."
– Maria Wurzer & Jose Delgado
How Does GSG Recognise and Reward Hard Work?
"We have a performance-based culture with top performers who are recognized in their compensation reviews. Recognition also occurs at the company/department/team level. We acknowledge and reward hard work and dedication through various recognition mechanisms, including Kudos comms via company wide Slack channels, gift vouchers, team celebrations etc." – Maria Wurzer
How Does Talent Acquisition Fit into GSG's People and Culture Objectives?
"Talent Acquisition is a key component of our comprehensive Talent strategy, as it is instrumental in attracting skilled professionals for the continuous success of the company. The Talent Acquisition team at GSG plays a pivotal role in attracting and hiring  talent that aligns with the company's culture and values." – Maria Wurzer & Jose Delgado
Keen on exploring opportunities at GSG? Check out the current job openings and apply now for a rewarding career journey!