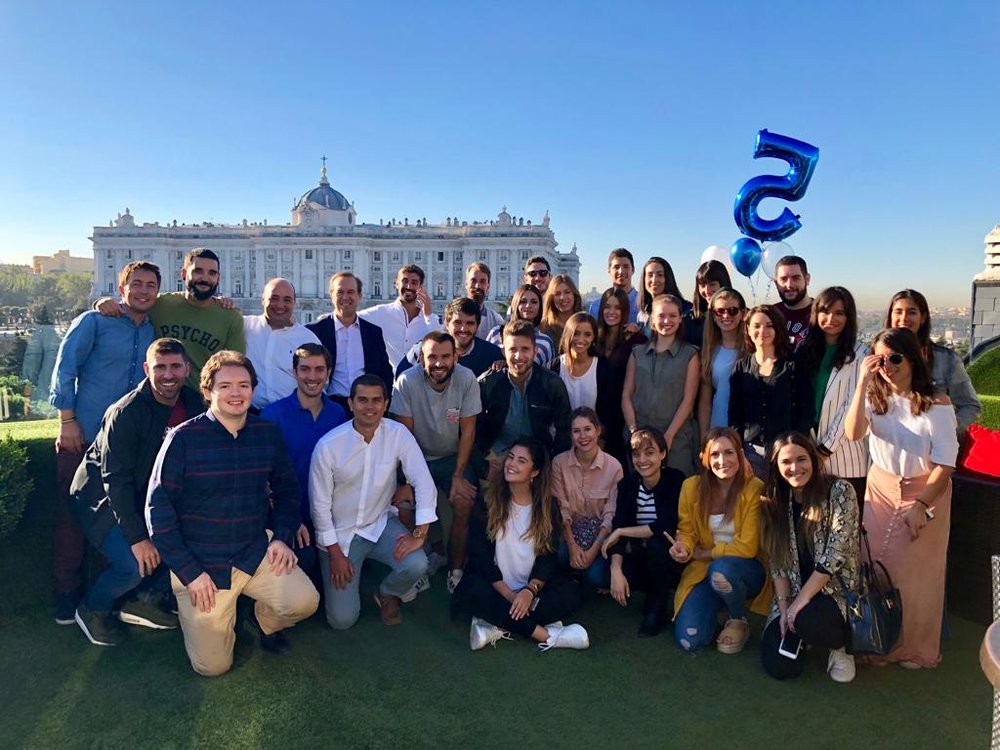 GSG celebrates the 5th anniversary of its white labelled solution with Ideal
Global Savings Group (GSG), the leading global provider of Commerce Content Solutions, today celebrated the 5th anniversary of its first ever white labelled portal launched with a media partner.
IDEAL, a newspaper based in Granada (Spain), was the first publication to sign an agreement with Global Savings Group to provide its readers with a new way to save money when buying online. The contract with Ideal was signed in October, 2013. Five years later, Global Savings Group now collaborates with more than 30 media houses around the globe.
To commemorate the 5th anniversary milestone with Ideal, GSG's Spanish team, which is based in Madrid, organized a celebratory breakfast. A metal plate was presented to Pablo Madina, the Marketing Director of IDEAL during the meal. Also in attendance was Corrado Rota, the Managing Director of Global Savings Group Spain, Italy and Mexico. He was on hand to recognize the hard work of both IDEAL and GSG team members throughout the lifetime of the relationship.
"This pioneering solution has become a core part of the Global Savings Group strategy," said Corraro Rota during the celebration. "Thanks to the success of this collaboration with IDEAL, 5 years later, we are one the fastest growing start-ups in Europe and a strategic partner of some of the biggest media houses in the world."