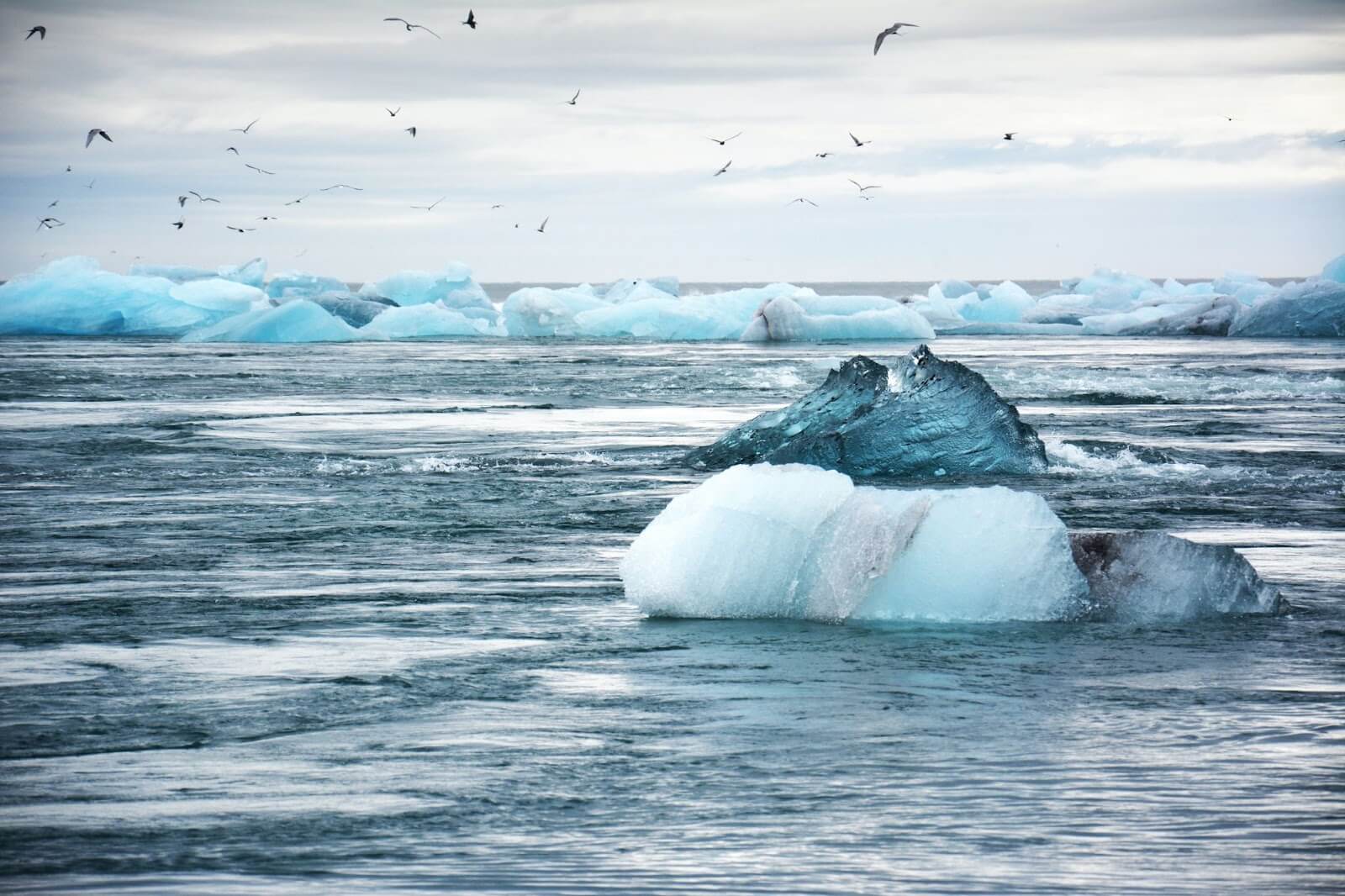 GSG highlights how it is offering brands a way to invest in the future of our planet.
On the 22nd April this year it was Earth Day, and its theme is built around the topic of investing in our Planet. A theme that with every melted iceberg, every forest fire, every dried up river, or flooded town or city become more visible and important.
Of course e-commerce is adding to global warming at the moment, but that doesn't have to be the case moving on. More and more retailers are looking at ways to make both their production and delivery processes greener, many offer eco-friendly product ranges.
Wilderness International X Global Savings Group
Developing solutions to protect the planet takes time, time that's running out fast. That's why GSG teamed up with Wilderness International to give retailers a way to do something important right now to protect the planet. Up to date GSG has itself donated and raised through its existing actions with brands enough money for Wilderness International to protect nearly 80,000 sqm of some of Peru's most precious and endangered rain forest.
What started as an action in our dutch market has now been expanded to France and Great Britain, with further markets planned soon.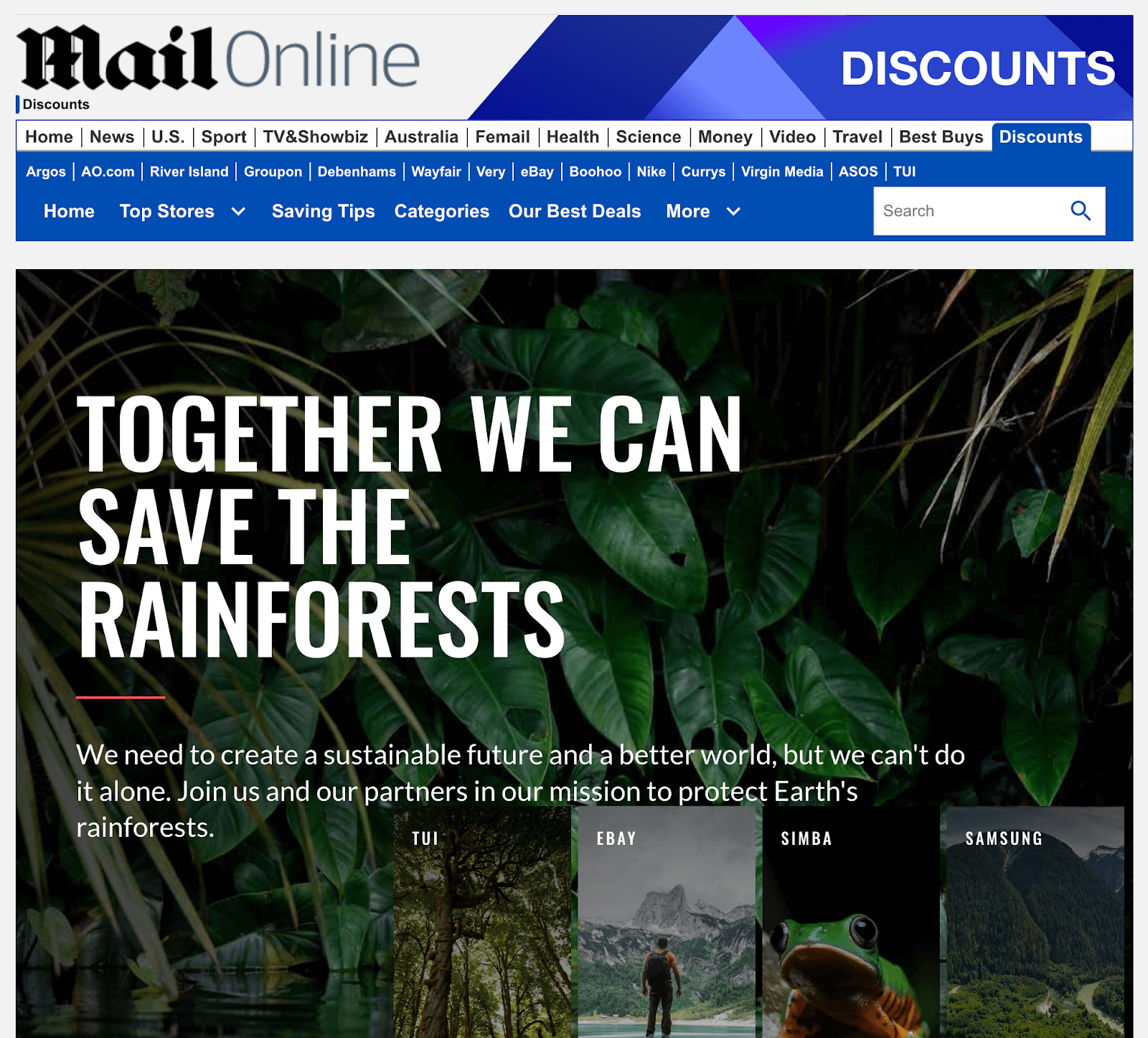 This project offers brands an additional way to add to their positive effect in a fast and efficient way. With every euro raised through our partnership 'Wilderness International' is able to protect a full square metre of precious rain forest. A square metre with great impact because it also stretches vertically from the canopy to roots and the soil, with each level supporting diverse fauna and flora.
Here are two stories from brands that partnered with us and Wilderness International and are already helping to save valuable areas of the Peruvian rainforest.
We've only got one Earth, and TUI cares about looking after it.
TUI is already actively promoting green tourism through doing things like offering customers the option to stay in its Green & Fair hotels, which are committed to supporting local communities in destinations all over the world. So it was very excited to champion a greener way for its customers to save on their travel whilst protecting the rain forests too.
The future of the world is of prime importance to TUI, as they want people to be able to explore and enjoy its wonders for years to come. It's therefore critical that they are part of a movement to reduce the travel industry's impact on the environment by encouraging and supporting greener travel. So protecting the most pristine and important of nature's environments like the Peruvian rainforest fitted very well into their belief of securing a better Earth tomorrow. Knowing that they can help travelers go to their vacations content in the knowledge that a piece of nature is now protected forever by Wilderness International.
Marlies Dekkers. Designer Swimwear and lingerie with a green heart and a feminist soul goes puts sustainabilty first.
Marlies Dekkers cares deeply about the Earth and its wildlife, that's why it always goes the extra mile to make its clothes more eco-friendly. It puts great importance on designing a durable product and advancing the use of responsible, sustainable and ethically produced materials to reduce its environmental footprint.
It is also keen to be at the forefront of change in fashion, starting conversations and generating awareness for consumers that lead them to more sustainable choices of Lingerie and Swimwear. That's why when they heard how GSG was teaming up with 'Wilderness International' to protect large areas of the Peruvian rainforest they were very keen to join the action and make e-commerce that bit greener.
"As a fashion company with an ethical and sustainable core we are always looking for new ways to support our precious planet. By helping to protect the endangered Peruvian rainforest we are helping to protect our whole eco system. We are proud that with every square metre of forest our customers fund and protect through this action we are making humankind that bit kinder to our planet and its many plants and creatures."  Chief Sustainability Officer at Marlies Dekkers
A call to all brands to join GSG and Wilderness International, so we can save even more of the Peruvian rainforest by the next Earth Day.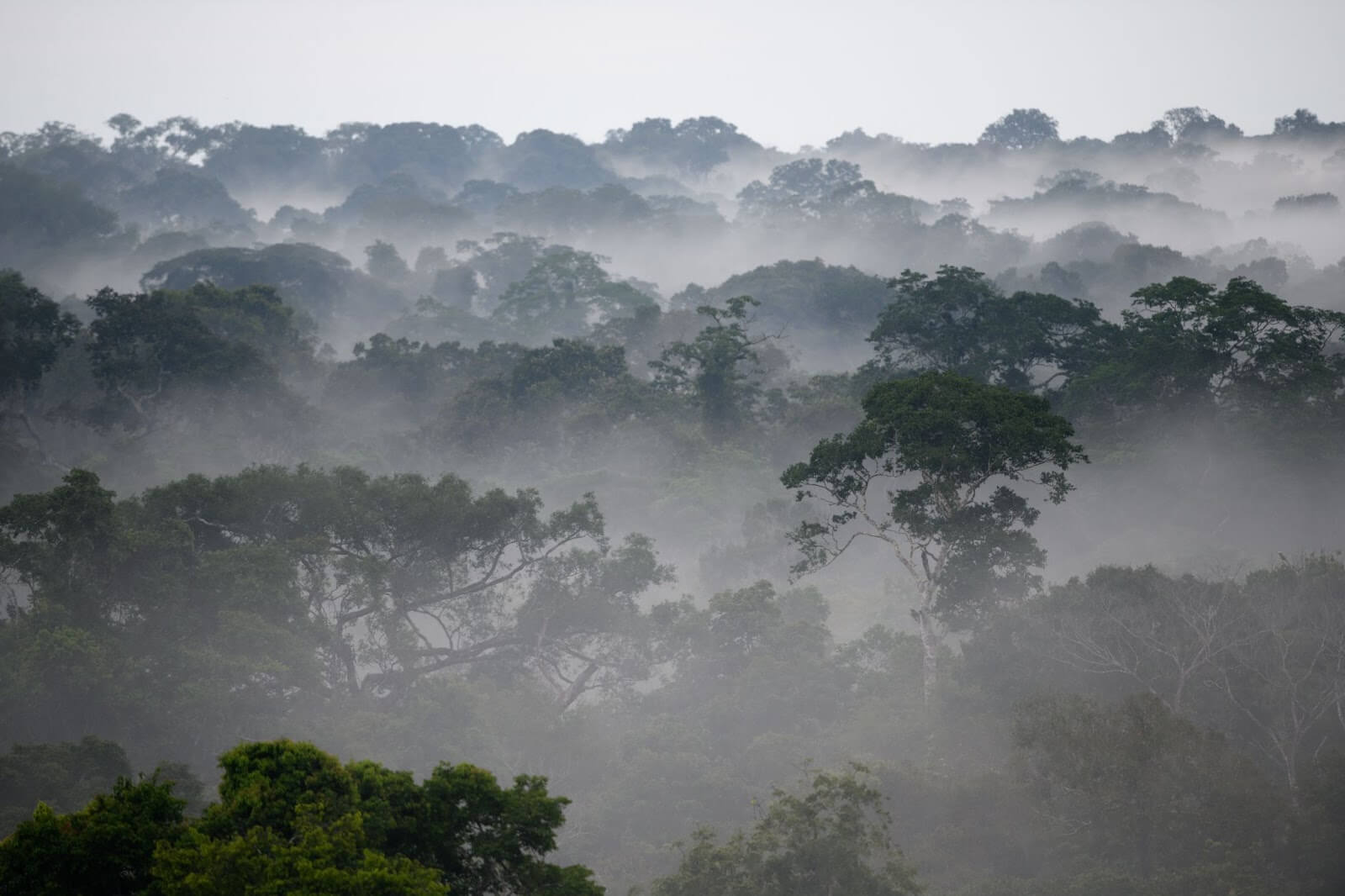 If your brand wants to know more how about our joint action with 'Wilderness International' and how it can join, please contact the following teams' dedicated to this project.
For the Netherlands: NL.accountmanagement@joingsg.com
For the UK: accounts.uk@joingsg.com
For France: commercial.fr@joingsg.com
For the Spain: kam.es@joingsg.com
From May 2023:
For the Germany: kam.de@joingsg.com