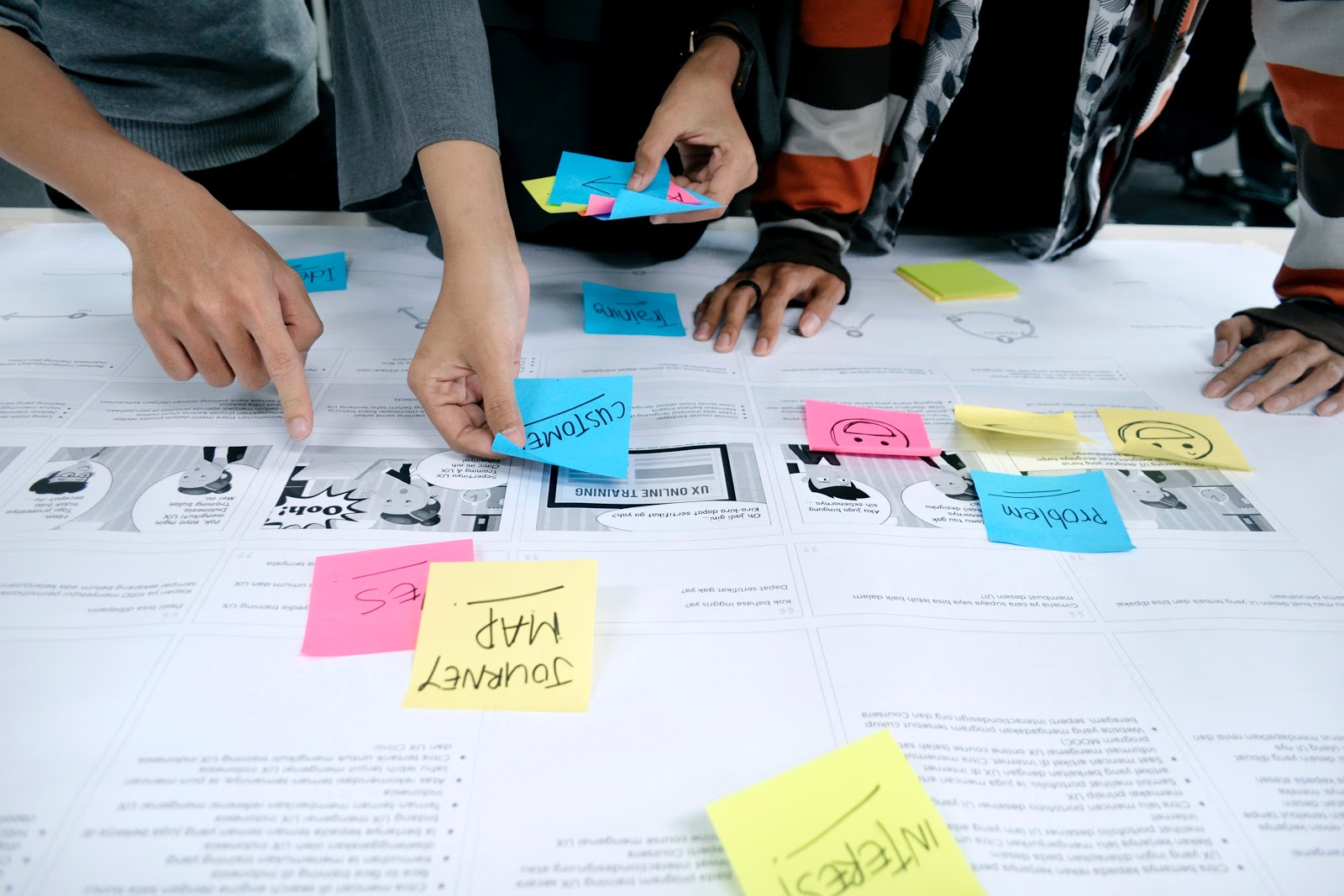 How partnerships create excellent and relevant experiences for consumers in the field of Commerce Content
Partnerships between media publishers and Commerce Content specialists
Media publishers can provide content to help (potential) shoppers
How do users interpret content from known publishers when searching for advice?
Publishers should take these measures while working with content partners
Internet users live in an intertwined world where content is not consumed in silos, but spread across multiple touchpoints, on various platforms. Publishers produce a significant magnitude of content that must meet certain quality standards in order to achieve the desired reach and keep the brand quality promise. Content that gets indexed on search engines, shared on social media or pushed on other marketing channels. Commerce Content Partnerships – such as the ones the Global Savings Group has with its Publisher partners -, can help guarantee, produce, and publish unique, highest quality content in relevant digital formats combining the strengths of the different expert players for a given niche. This article outlines how the audiences of media publishers can largely benefit from a content partnership, but also how the content experience of search users can be improved to create new market standards.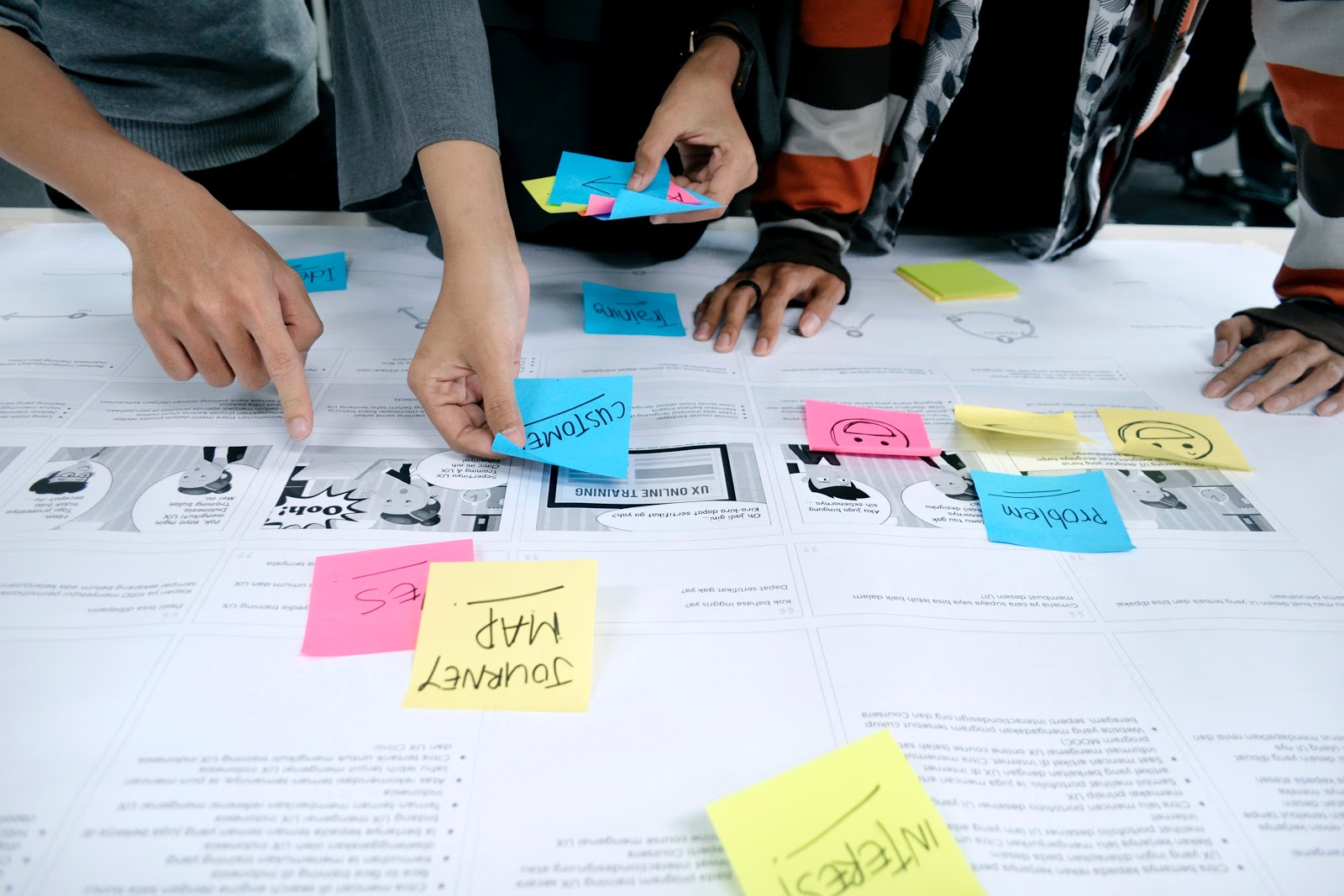 Photo by UX Indonesia on Unsplash
Partnerships between media publishers and Commerce Content specialists
Media publishers frequently operate websites with a big reach and have a reputable stand close to their target audience. They are influential parties that publish content on a wide variety of topics, and that have as a result a lot of opportunities to create micro-moments. At the same time, publishers leverage a high level of brand-trust from readers resulting from their reach and reputation built over decades. They try to achieve quality excellence for lasting success.
The strengths of Commerce Content specialists such as GSG, on the other hand, relate to their expertise, technology, and authority in content scouting, creation, and presentation in their specific niche. We achieve a high level of efficiency and quality enabled by dedicated technology and specialized teams, as well as a high speed of innovation. Besides our Commerce Content UX knowledge, which enables the delivery of an easy and quick content consumption experience for users across devices, we have strong built-up relationships with advertisers on the respective advertising formats.
The prioritization of quality content from the publisher's side combined with the desire to better leverage on its opportunity for creating micro-moments of high reach fits with the strengths of Commerce Content specialists and draws the outline for the creation of partnerships between the two.
Media publishers can provide content to help (potential) shoppers
Most shoppers go through a somewhat complex buying cycle before finalizing a purchase, which consists of 4 steps.
Awareness,
Consideration,
Intent,
Purchase
Many Marketeers and Commerce Content publishers tend to focus on the last 2 stages of the consumer journey, where the user intent can be more easily identified, but also the competition is very high. However, it is easy to miss out on the first two stages where they can interact and potentially interest users that may not be even aware of their products.
Photo by Obi Onyeador on Unsplash
Large Media Publishers have various and many great opportunities to present relevant shopping information to consumers who may be in one of those initial stages while consuming online content given their relevance on a broad range of topics – from travel to shopping to personal finance, etc. With the right content, publishers can inspire users to engage with a new product and help them find answers related to their shopping research. A lot of users engage with publishers to stay updated, learn something, watch something, or just to fill time. When publishers partner with content experts, they can enrich their existing formats in order to better serve the users visiting for research within their micro-moments with actionable, shopping-related content for its audience.
Google suggests various ways in which publishers and brands could work together to engage with the users in their micro-moments. Micro-moments are defined as instances when the users turn to their smart devices in order to learn more about something. This could be to learn about something, do something, discover something, entertain themselves, or buy something.
Publishers offer a wide variety of content
When Publishers define their brand core and service offering they want to bring to their audiences, they face like any other business the challenge of resource allocation and breadths of expertise for specialized areas. What is true for every car manufacturer or other business, also asks publishers to apply different strategies when setting up their offering and product. Especially news publishers and magazines often try to be a broad source of information to their audiences, delivering them the best content around news, sports, shopping, personal finance, travel, or other general interests.
When extending their offering in the field of Commerce Content, offering highly targeted shopping information for consumers, they frequently form partnerships with specialists in this field. Often this allows them to better and faster serve their mission to inform their audiences on their relevant aspects of life, as partners can bring better technology, higher topical experience, or more bandwidths for the targeted area. When working in partnerships around content, publishers can reduce their in-house effort on content, allowing them to invest even more in higher quality standards and processes for the content sourced and on how to include it into relevant micro-moments.
Please credit in caption or metadata with link to www.distel.com.
In the end, it allows them to offer their audiences, e.g. weather updates, traffic updates, stock exchange tickers, or providing entertainment like puzzles, crosswords, sudoku, horoscopes, games or to help them with their shopping decisions through price comparisons, deals, coupons, marketplaces or travel bookings. Even parts of the editorial content of news publishers get produced by news agencies like Reuters, AFP etc. in an attempt to further improve the efficiency of the ecosystem for publishers.
Being able to offer a wider variety of content is a clear value add to the audience of a respective magazine or news portal, as it gives them the luxury of accessing a great variety of information without having to switch between different websites. This saves users time, as well as it guarantees that the information obtained is reliable, as it is published by a trusted brand and source. And it is one of the few ways for advertisers to interact and engage with audiences who are not actively inquiring about a specific commercial content through search.
Audience reach impacts the quality of content
Be it a small blog or a large publisher, in this age of viral content, it is quite easy to understand how the content quality drives up the reach for a website. But it is also true that a higher audience reach drives up the quality of content. If the audience reach of a website is high, there are high chances that they have better resources to continuously provide quality content as well as focus on user experience. The fact that a publisher has a good brand name and existing millions of readers ensures that it can focus on checking the quality of content, leveraging their reach to produce better content, widgets or technical solutions for their users and in general in standing out when compared to the other websites within the same content niche. And maybe more important – high-quality content is not something big publishers can afford to get wrong, as it could easily drive down their brand image and in turn depreciate their revenues.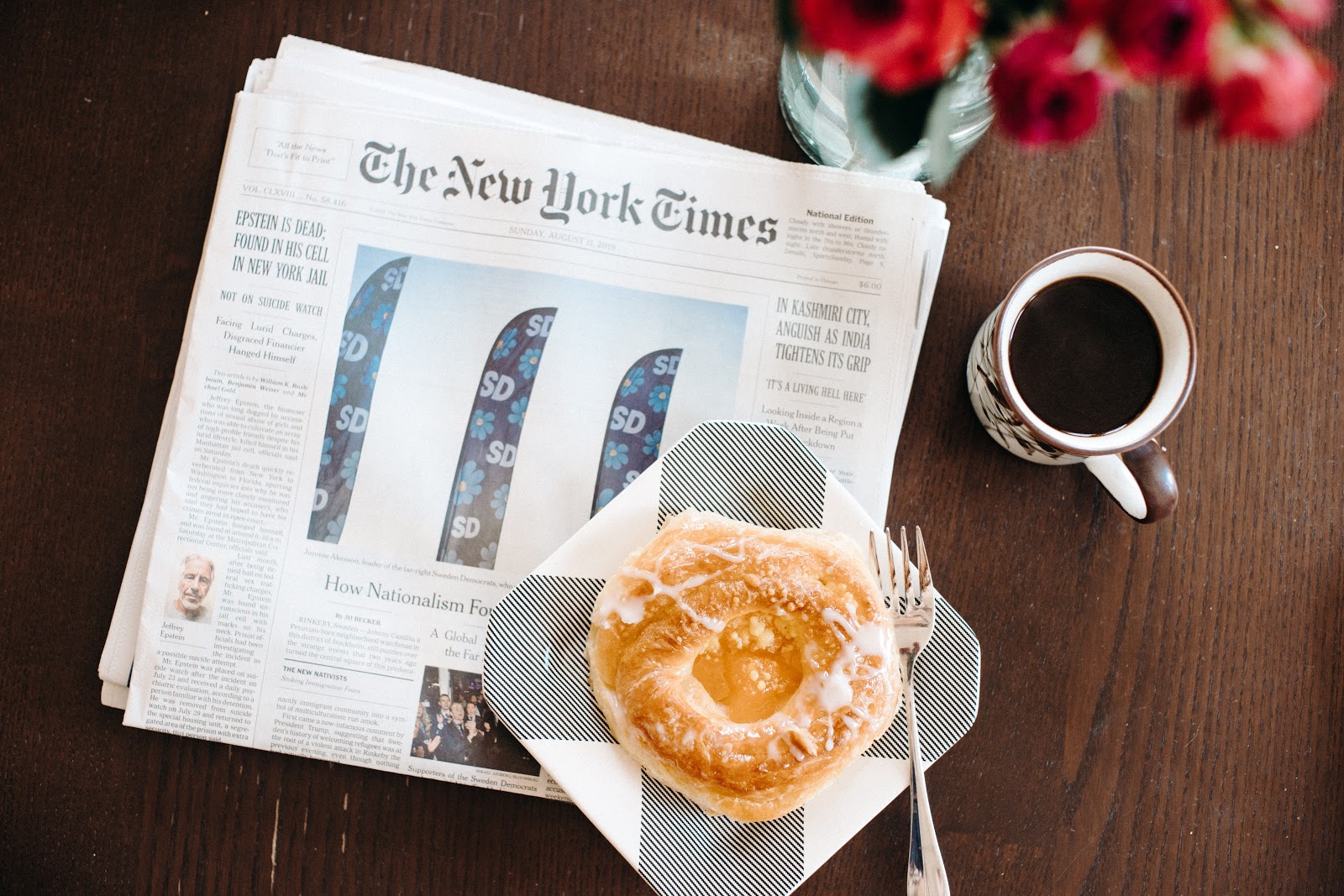 Photo by Sarah Boudreau on Unsplash
As publishers strive harder to make their content the best in class, they collaborate with various content experts in order to provide their users with reliable information. The main goal of these partnerships can be to access accurate information, improve the speed at which information is received as compared to the competitors, receive technical support for better user experiences (e.g.: mobile-friendliness, widgets, app features) or display information that is exclusive to them in the market. On the other hand, websites with standalone content or highly niche content can lose out in terms of quality to the big publishers when they lack resources or if they are unable to offer a diverse user-friendly experience on their websites. This gives larger publishers and Commerce Content partnerships an advantage of being picked by a user directly or in the search results more often.
A publisher with a huge audience can leverage to work with various partners in order to develop good quality content for the users. Some examples include, but are not limited to:
As Commerce Content is mainly tied to a commercial goal of an advertiser, large media in cooperation with Commerce Content specialists are often able to get access to even better content than the average market. As an example when a big laptop manufacturer wants to sell a significant amount of a laptop model and is willing to give a discount, this can be turned into a piece of Commerce Content – a "product deal" relevant to audiences interested in buying laptops. Combining the reach of large publishers with the sales funnel of Commerce Content specialists can increase the willingness of the laptop manufacturer to give an even higher discount for shoppers. As a result, the end-user benefits from the commercial relevance of the Commerce Content partnership through access to better content.
How do users interpret content from known publishers when searching for advice?
Publishers tend to be big websites and drive a lot of traffic because, over time and even still during the days in which print media ruled, they were able to prove themselves and the quality of their content to users. Users, therefore, expect the information presented to be accurate and tailored to their specific needs – as each publication usually caters towards a given target group.
By offering extra relevant services to the user via Commerce Content partnerships, the user will have one more of its needs or interests fulfilled by its favorite publication, either in his regular website navigation or across its use of a search engine – with the added bonus of guaranteed quality provided by the brand.
Photo by ROBIN WORRALL on Unsplash
Publishers should take these measures while working with content partners
A content partnership can only be truly successful, if the user experience offered is good, ideally above market standard and competition. Else, a publisher could even experience a negative effect on its reputation. Here are some steps that Global Savings Group and its publisher partners take in order to guarantee a successful content partnership:
Invest in the content partnership in order to grow the offering for the user & provide an even better user experience;
Work along the value add provided for its audience – only when creating great and superior user experiences, the partnership can be successful and gain and maintain momentum among readers;
Publisher editors should define the tone of the content and create a content plan with the Commerce Content partners, ideally form joint teams to provide the highest quality and most attractive content in the market;
Build processes to control the quality of the content offered to its audiences;
Be transparent about how a content partnerships works to the readers, which teams are involved and who is responsible for what;
Quality check the content source regularly and monitor user behavior to make sure the content quality is not compromised.
Conclusion:
Content partnerships can add significant value to a media brand's audience. But also users in search of specific information can benefit from known media publishers becoming content experts across various topics, as long as publishers stick with certain actions in order to maintain a high standard and quality of the content offered.