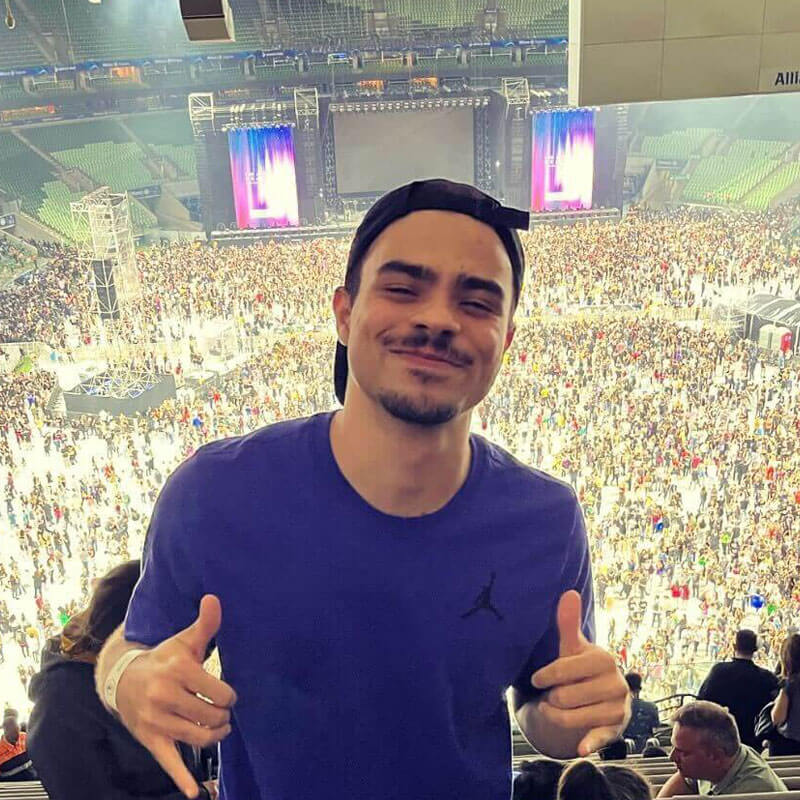 Meet Lucas Lima, an editor and content analyst from the São Paulo Hub on his role within the Editorial Ops team.
Lucas Lima is an experienced Editor with over 4 years of work and life at GSG. He's a fan of good music, food, travel and of course shopping. Interests that he uses to create great content.
"To be an editor, you'll need creativity, good writing, an analytic profile and a good sense to find the best deals and coupons around the internet! Also to really understand a customer, you'll probably have to be one." Lucas Lima
Lucas, tell us about your career journey at GSG?
As you can partly see from my introduction I joined GSG about 4 years ago as an intern, and instantly liked what we were doing. At that time, I felt really comfortable working with my whole team. My growth was almost instant, and my experience level accelerated. I started to provide more and more advise to my colleagues before my role expanded to training new employees too. To me, teaching a new person our role is very easy because I had the support of an incredible team during my learning phase. It's been some time and many have moved on but I would liked to thank Cesar, Milena, Ana, Douglas and some other cool people who helped me a lot when I started here, as well as when I first got promoted to the next level of editor and content analyst.
I'm the first editor to rise through the ranks to what we call level 2 in São Paulo. Besides the fundamental tasks of an editor, which is (very briefly) check and update our pages with new relevant content, offers and coupons, I have wider responsibilities. I oversee our main retailers In Brazil, I'm always analyzing, updating, and perfecting content that will improve their performance.
I also support and mentor a great and talented employee named Juliana who has recently been promoted to our level one (Big shout out to her!) whilst still doing what I can to empower the rest of the ops team. I have a great and very trusted relationship with my Editorial Team Lead Izabela Pavan, and my Operations Manager Vanessa Silva. We're always working on new projects, all with one final objective: improve our pages' content, quality and rankings.
All of my team and colleagues inspire me to improve my work and knowledge, as they are some of the most talented and cool people that I've ever had the opportunity to work with.
What do you think makes the São Paulo hub so special?

"I think we are the perfect example of the "Stronger Together" value, as we spend a lot of time talking about like… everything! We like to help and support each other whenever it is necessary. I just feel that we have a special way to welcome every employee and that just makes working together a lot easier.
Every Thursday when we go to the office, we like to have fun together after work with some snacks and beers. Also our location is great, our office's street is full of amazing (and new) restaurants and bars, and we like to explore them whenever it is possible.
One thing that we always do, is to cheer and celebrate every new accomplishment that we have – and there are many!
Black Friday is just everyone's favorite day here. We order a lot (A LOT) of food and drinks, play a lot of good music, and work really hard to share all the good deals with shoppers. It's pretty intense, but it's lots of fun! I feel that the atmosphere of the office just elevates to the highest level as everyone is charged with energy."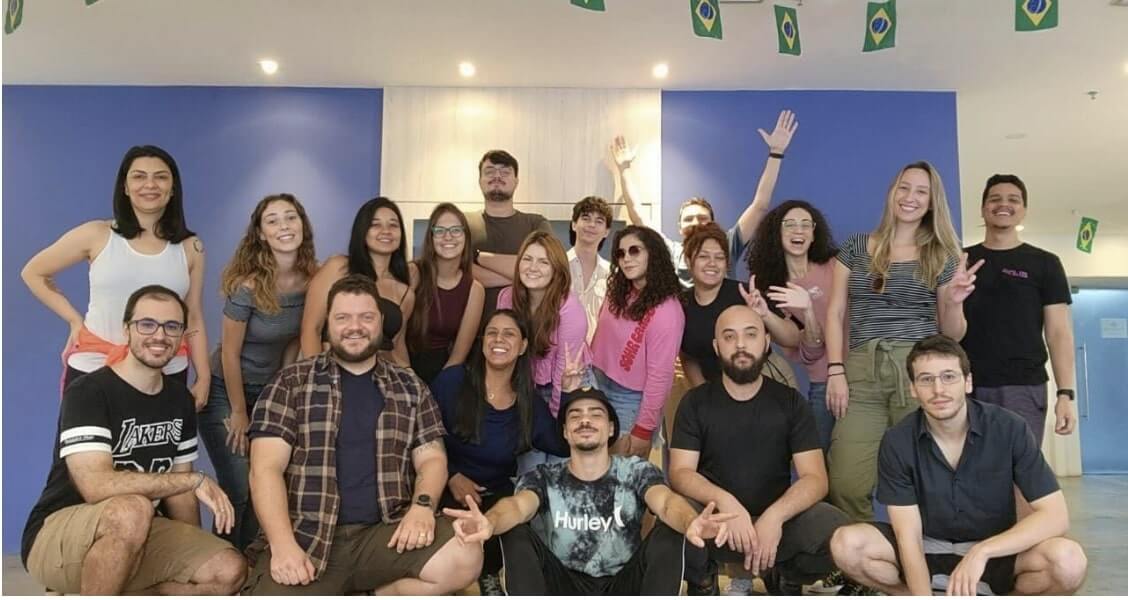 Tell us about your main interests outside of work?

I would say that my main hobby is listening to music, I've literally listened to over 90 thousand minutes of music on Spotify in 2022! (I know, it is absurd as it's nearly 20 percent of a whole year). I love to discover new music and artists, and I am crazy about organizing my playlists.
I really enjoy going out. It can be with my friends or by myself, it doesn't matter. I love going to bars, concerts and parties. My work colleagues can confirm that it is very easy to convince me to go to a bar's happy hour after work!😝
I also keep some spare time free for playing video games. I love adventure and I just feel that they help me discover new stories, experience greater connection as I have a lot of fun playing with or against my friends. (It's a fun community – Shout out to my GSG Brazil gaming crew).
Last but not least, I love to jump rope. I started in the pandemic, and I'm still working on it. It keeps me in shape, and what I like the most about it is that it challenges my body and mind at the same time. I really enjoy posting my jump rope sessions on Instagram as well.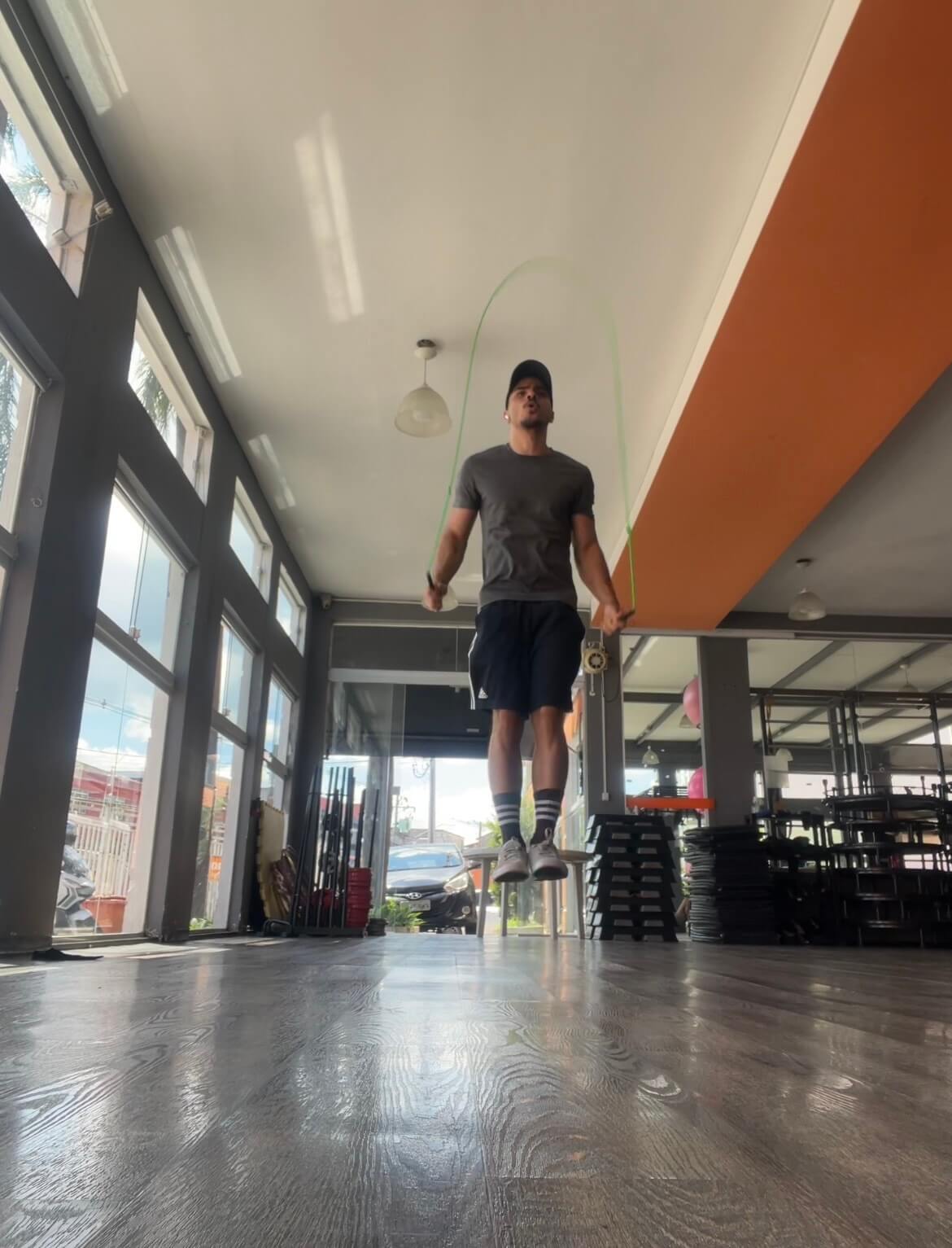 And your goals outside of work?
My main aspiration is to travel around my own country first, and then, around the world! I'm passionate about learning new things, it can be something simple, every piece of knowledge about life's experience, or other cultures, just blows my mind every time. I always wanted to know how it is to live alone in my own house or apartment.
I'm also working on some short-term goals, like: Planning to make a trip all by myself.
Also, I want to learn how to play guitar this year, and how to cook, not just the basics but stuff that will challenge my abilities and taste-buds.
How has GSG's role in e-commerce influenced your life?
I consider myself an active e-commerce consumer for quite a while now! So when I discovered the affiliate and coupon market, I just loved it! I like to help my family and friends by telling them about what website has the best price/promotions and stuff. It's great when you can help them save money because you feel proud that you are doing your bit to empower them to afford even more from life.
But shopping is one thing at GSG, the thing that really influences my life is the people. After 4 years working here, I've met such cool people from so many places. I'm really looking forward to hanging out and collaborating out with many more different people from all our hubs across the world.