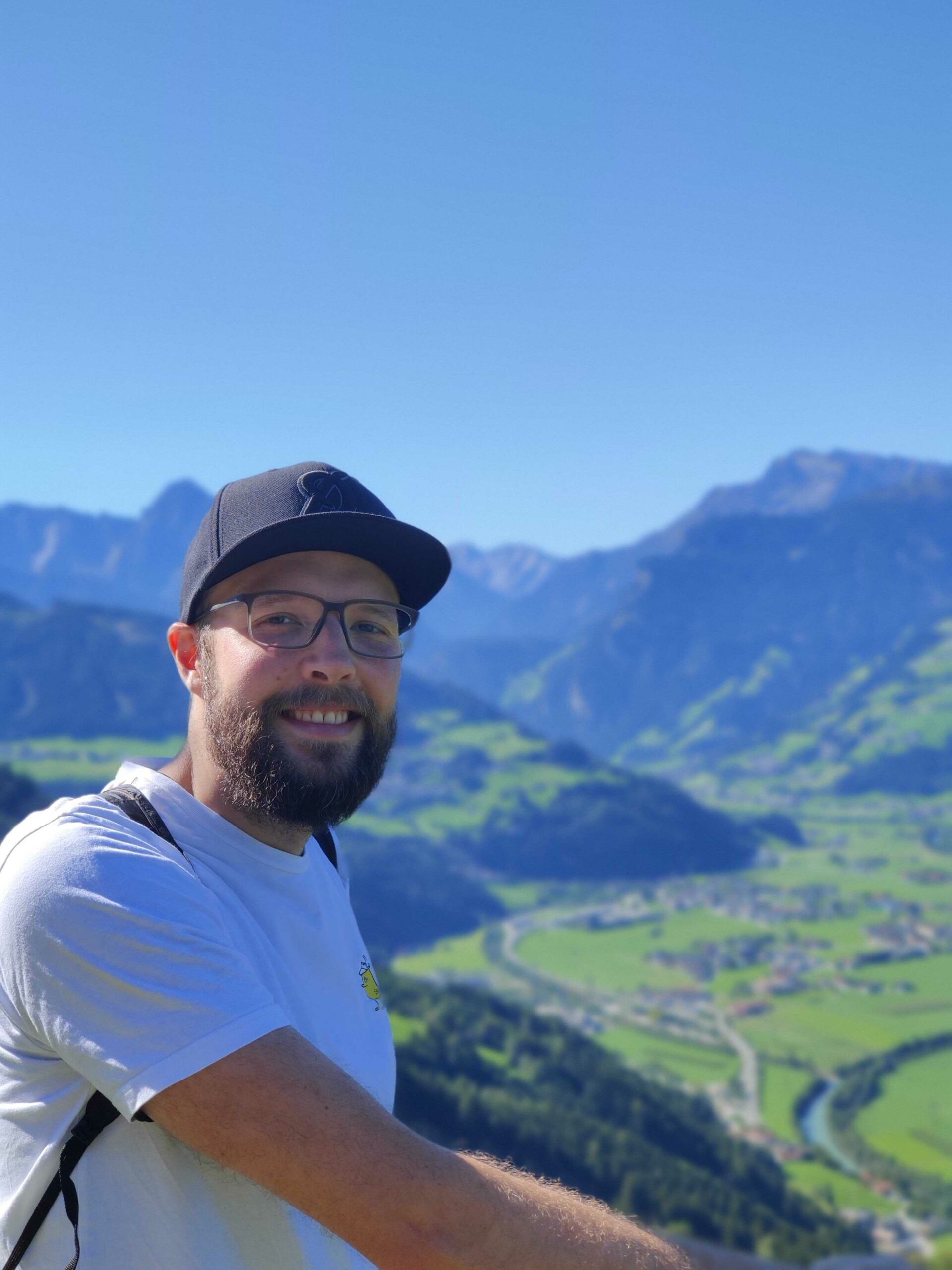 David Kronmueller, Technical Lead, on his 10 Years with the company
There is no better way to reflect on our 10th anniversary than talking about it with a colleague who has been here all these years.​
Your career path wasn't very straightforward, was it? 
I think it was. I first got my bachelor's in physics, but with time I've come to resent it and could not see any favourable career options in this field. So after I was done with my physics degree, I went straight ahead and enrolled on another bachelor's program in computer science. I didn't want to start it on a master's level because it might have been too difficult. Even though both are in engineering, the differences are stark. At the same time, I also wanted to start working, so a bachelor's was the right choice for me. So one of my first student jobs was with Cuponation, our first brand. I joined two more engineers in the office. My first tasks were primarily to test everything, eventually moving on more to implementing new features. 
Before I graduated, I became a software engineer but also managed to take a break in between. I went to Berekely, CA, for a half-a-year internship at Siemens in cloud computing, where I did back and front end. At the time, they were developing a healthcare cloud, where I got my first experience with AWS cloud computing and cloud formation templates. 
I returned to Munich to continue my studies and work at GSG. I enjoyed those times because there was this young spirit, and everyone was around my age. 
What made you stay at GSG for all these years? 
I think I've learnt a lot more while working at GSG than during my studies because already, at that time, we were using state-of-art innovative technologies. 
I have learnt something new from every person I got to work with, which is why I am still here. I am not the first person to say it, but the best of GSG is, of course, our people not just working with them but also having fun together. Since I am local, I met many ex-pats here and learned about different cultures and people. I like the global approach we are taking here. 
What was your career progression at GSG?
I have been a technical leader for about five years now. Before that, I worked as a full-stack engineer for five years. As my knowledge deepened with my experience, I got to know the business better and improved my communication skills. I understood that I could lead a team, and management saw it too. 
This title gives you a lot of roles and different challenges, one of them being leading a team. You need to motivate them and be able to talk about complex topics too. Feedback is essential to any job, which I have learnt over the years. 
As a hiring manager, what are you looking for in candidates?
The basis would be tech knowledge, for sure. However, I also need to see if a person can articulate and communicate efficiently because this is teamwork. This brings me to another point. I take team fit very seriously because we must be on the same wavelength. I also want to find someone adaptable to the agile environment. Our company is constantly growing and expanding, so people have to expect changes along the way. 
What are your thoughts on the GSG Flex policy for hybrid work?
I am not a remote worker and prefer to come to the office. I like to talk to people in person and attend social events and gatherings within the company. I think this is what, in part, facilitates the so-called "GSG Glue." 
On the other hand, I can see how it benefits my teammates. As a local Bavarian, I am already close to my family and friends, but most of my team is not. I see how important it is for them to have these six weeks where you can work from anywhere. This way, they got to keep their vacation days for travelling and spend some time in their home countries, for example. I can also see that it does not interfere with their work performance, so I am all for it. 
Now tell us about your interests and hobbies outside of work. 
I've been playing baseball for 22 years now since I was 10. I also used to be a coach, ironically, in a team lead position. I had to pause it because I could not take two leadership positions simultaneously. It requires a lot of energy. Right now, I play it for pleasure and fun. Aside from that, I did a lot of sports in the past, such as half marathons, swimming, and volleyball. I also do enjoy playing video games a lot, primarily competitive ones.
Travelling is another passion of mine. My favourite locations are New Zealand and Japan. Hopefully, I will discover new ones in the future.