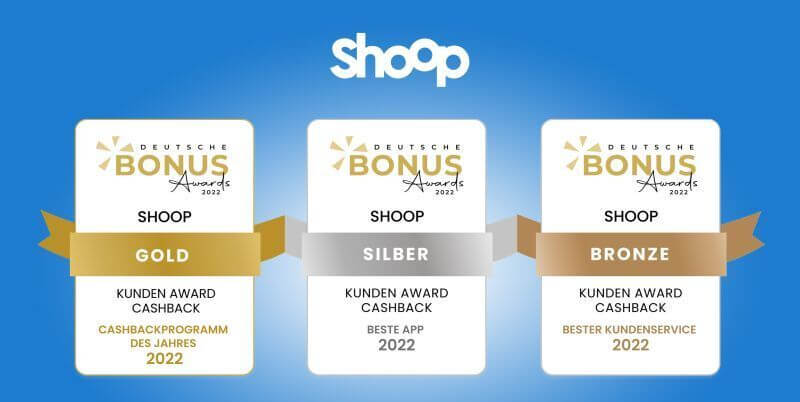 Good things come in threes. Shoop celebrates triple success at the German Bonus Awards. Plus iGraal also picked up a prize too.
Whether its Cashback, points, or miles almost 60 million people in Germany are now enthusiastic about the advantages that customer loyalty programs offer.
'The German Bonus Awards' give consumers, experts and media representatives a voice and recognizes the achievements of an industry that has delighted so many customers with commitment, innovation and inspiration for years.
This award run is a great achievement, because it is the consumer who has a great say in the voting, and this year over 45,000 of them gave their opinions to help select the winners.
Here the list of where Shoop and igraal won and what we believe makes our products winners:
Program of the year / Gold: Shoop
At Shoop we work very hard to make sure that we have a constant, attractive and a broad range of offers available to not just satisfy, but to also exceed the wants and needs of our customers. Loyalty is something you have to constantly build upon, with new and better solutions. As part of the Global Savings Group we're able to offer even more ways to add extra rewards like our Shoop vouchers which have proved to be very popular.  We are there for our consumers whenever and wherever they want to get that bit more from life. 
Best Customer Service / Silver: iGraal / Bronze: Shoop
iGraal's and Shoop's customer service understands that the consumers always comes first, they are there for them to help, assisting them along the way, making sure that they get the rewards they deserve in the fastest and most efficient way. They are also there when problems arise and we all have to face that sometimes this is the case, our customer service team make sure that these things are corrected quickly and the solution is shared.
When you visit ratings sites and you will see two things that iGraal and Shoop stand out for. First, how we generally rate very high and secondly, the personal thankyou's written to people in our customer service team for the great work they've done.
We always start with the customer experience, and a belief that technology is only great when people use it. So what makes our app so special is all the work and research we spend with our consumers developing it. The passion and commitment our design and tech teams give is only one half of the story, because it's their hours of listening, prototyping, together with the shoppers that makes our app so popular and user friendly.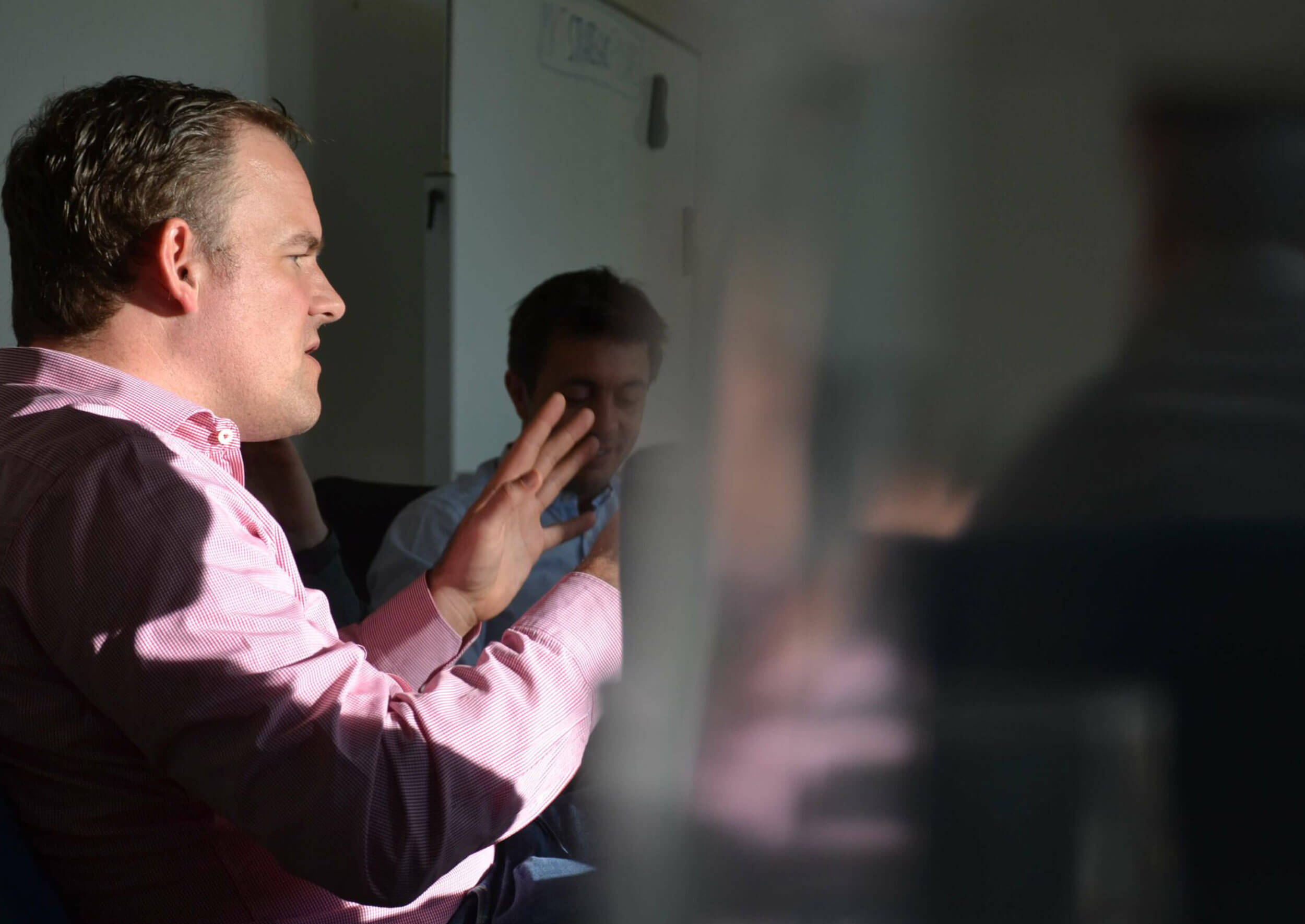 "Our success really demonstrates how we in the Global Savings Group, and its brands Shoop and iGraal put the consumer at the heart of all we do. For Shoop to win once is great, but to be selected for three prizes is truly gratfying. It been a really tough year for so many people out there with constant rising inflation and uncertainty, and it's nice to know that they voted for us, because we always want to help people afford and enjoy a more rewarding life."
 Veit Mürz CEO Shoop Germany GmbH